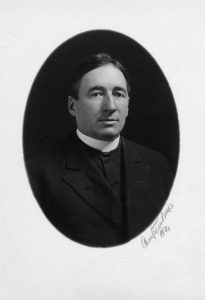 James Anthony Walsh was born on February 24, 1867 in Cambridge, MA to James Walsh and Hanna Shea Walsh. After completing his elementary education, he attended Boston College High School where his journalism skills were first recognized and developed. His post-secondary education began at Boston College and included time at Harvard College and studying bookkeeping. He completed his higher education at St. John's Seminary in Brighton, MA. On May 20, 1892, he was ordained to the priesthood at the Cathedral of the Holy Cross in Boston.
After ordination, Fr. Walsh was appointed curate at St. Patrick's Church in Roxbury, MA, where he led fellowship groups, volunteer organizations, and pastoral ministries for the members of the parish. He met Fr. Joseph Tracy, Director of the Society of the Propagation of the Faith for the Archdiocese of Boston, and the two became good friends, focused on promoting foreign missions. In 1903, Fr. Walsh was appointed Director of SPF for the Archdiocese, and became convinced that the US needed more exposure to foreign missionary activity. First, American Catholics needed a more comprehensive education on foreign missions; second, they needed a foreign mission seminary.  In 1907, he founded The Field Afar, a monthly magazine about the foreign missions of the Catholic Church.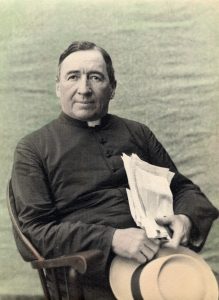 Fr. Walsh continued to gather support from leadership in the American hierarchy for his seminary idea. In 1910, he met Fr. Thomas Price of North Carolina at a Eucharistic Congress in Montreal, and they discussed their mutual passion for creating a foreign missionary seminary. With support from the Archbishops of Boston and Baltimore and Apostolic Delegate to the US, they traveled to Rome where they received the permission and blessing of Pope Pius X to begin their seminary. The Catholic Foreign Mission Society of America (commonly known as the Maryknoll Fathers and Brothers) began in 1911.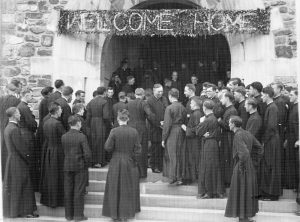 From its founding, Fr. Walsh acted as Maryknoll's spiritual director and counselor, living and working alongside the students to help them understand the value of foreign missions. He worked tirelessly to promote the causes brought forth by the Maryknoll missioners, to provide education, healthcare, and spiritual guidance to those in foreign mission territories. He was known for his humor, kindness, and faith in the face of adversity. Even while directing the Society, he continued to write for and edit The Field Afar to show American Catholics the progress and impact of foreign missions.
From 1918 until his death, Fr. Walsh served as Superior General of the Maryknoll Fathers and Brothers. In this role, Fr. Walsh traveled the world to observe mission work, attended to the administration of Maryknoll, and discussed life in mission with the Maryknollers. In 1933, Fr. Walsh was elected to the episcopacy and named Titular Bishop of Siene. He was consecrated in Rome on June 29, 1933, in the College of Propaganda Fide by Cardinal Fumasoni-Biondi. As bishop, he continued to provide wisdom and direction to the Maryknoll community and beyond.
Bishop Walsh died at Maryknoll, New York, on April 14, 1936. At his funeral, Archbishop John McNicholas of Cincinnati said, "I do not hesitate to say that Bishop Walsh is the greatest missionary that America has ever given to the Church. His Society has done more to make America mission-minded than all of the religious institutions of our country… He did not even stop to ask why he was chosen for the work entrusted to him. He wished merely to do the best he could and he left the rest to Almighty God."
Related Resources: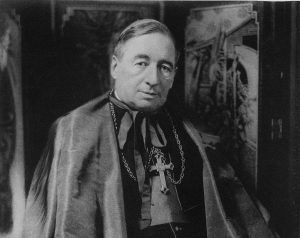 Maryknoll Magazine (previously The Field Afar)
Bishop James Anthony Walsh Papers, 1867-1961
Rev. Thomas F. Price Papers, 1885-2000
Mother Mary Joseph Rogers Papers, 1900-2010
A Modern Martyr: Theophane Venard by Bishop James A. Walsh (1907)
Thoughts from Modern Martyrs by Bishop James A. Walsh (1908)
Observations in the Orient by Bishop James A. Walsh (1919)
In the Homes of Martyrs by Bishop James A. Walsh (1922)
All the Day Long: Biography of Bishop Walsh by Daniel Sargent (1941)