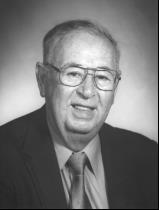 Brother Duane T. Crockett, MM
Born: July 17, 1925
Oath: June 24, 1954
Died: May 21, 2018
Brother Duane T. Crockett died on May 21, 2018 at Phelps Memorial Hospital, Sleepy Hollow, New York.   He was 92 years old and a Maryknoll Brother for 66 years.
Stanley Crockett was born in Oakland, California on July 17, 1925, son of Henry Benjamin Crockett and Amanda Pineda Crockett. His father was a native of Australia and his mother was born in Guatemala.  He had two brothers, George and John.  He enlisted in the U.S. Merchant Marine in 1943, did War Zone duty in the South Pacific, combat duty in Okinawa, and was honorably discharged in 1946.
Stanley entered Maryknoll on December 1, 1949 and attended the Maryknoll Brothers Novitiate in Akron, Ohio.  He pronounced his First Oath on June 29, 1951 and took the religious name of Brother Duane.  He was first assigned to Maryknoll's St. Francis Xavier Mission in Los Angeles, California and served as youth minister for the Japanese children attending the school and performed other works in the Mission.  He took his Perpetual Oath on June 24, 1954.  In 1955, the Japanese Consulate bestowed upon him the Order of the Chrysanthemum for promoting relations between Japanese and Japanese-American Scouts.
In April 1956, Brother Duane was assigned to Maryknoll Mission work in Hawaii and served for almost 18 years in St. Joseph Parish and St. Joseph High School in Hilo, Hawaii. He was on the faculty of the school, served as Athletic Director, and held many other positions in the civic community of Hilo and Hawaii.  He held the position of State President of the Hawaii High Schools Athletic Association and chairman of the Hawaii Island Tuberculosis Association.  He was also a Sea Explorer leader for 17 years, CYO Director, and CCD teacher.  He was awarded Scouting's highest honor, the "Silver Beaver" medal, with the certificate signed by President John F. Kennedy.
In April 1973, Brother Duane was assigned to the Maryknoll Development Department and worked in the Cleveland, Ohio area.  While stationed in Ohio, he was presented with the Order of St. George by Cardinal Hickey for over 40 years of service to Catholic Scouting.  Later, he was transferred to the San Francisco, California area and remained there for many years.  His development work consisted of mission appeals in countless churches, as well as recruitment.  His main assignment was Mission Education work in the California Central Valley schools.  Brother Duane lived in the city of Stockton for twelve of his years in development, giving him access to the towns in the Sierra Nevada area, as well as the valley communities.  He served the community of Stockton as a volunteer Police Officer for five of those years.  During this time, he also pursued studies at Pacific Western University and earned a Bachelor of Arts degree in International Relations in 1983.
In August 1999, after twenty-three years of development assignments, Brother Duane was assigned to the Senior Missioner Community and moved to the Maryknoll Residence in Los Altos, California.  He was one of the Catholic Chaplains at the Veterans Hospital in Palo Alto, California, and also Chaplain of American Legion Post 558 in Los Altos, California, working with disabled veterans.  In June 2014, Brother Duane moved to Mission St. Teresa's, Maryknoll, New York.
A Rosary and wake service was held at 4:00 p.m. on June 6, 2018 at Mission St. Teresa's.  The Rite of Reception took place at the Maryknoll Society Center at 9:30 a.m. on June 7, 2018.  Brother Duane's family received condolences and prayers in the Lady Chapel until 10:45 a.m.  The biography was read by Brother Kevin F. Dargan.  Mass of Christian Burial followed at 11:00 a.m. and was concelebrated in Queen of Apostles Chapel.  Father Emile E. Dumas was Principal Celebrant and Father Emile E. Dumas and Brother John J. Blazo were homilists.  Burial followed in Maryknoll Society Cemetery with Father Emile E. Dumas conducting the graveside service.