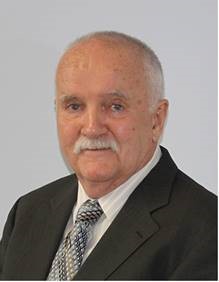 Brother Edward D. Redmond Jr., MM
Born: August 18, 1945
Oath: June 10, 1993
Died: March 7, 2021
Brother Edward D. Redmond, M.M. died on March 7, 2021 at the Maryknoll Residence in Los Altos, California. He was 75 years old and a Maryknoll Brother for 27 years.
Edward D. Redmond Jr. was born on August 18, 1945 in Snohomish, Washington, one of five children of Edward and Teresa Redmond.
He graduated from Lake Washington High School in Kirkland, Washington in 1963. Brother Ed was drafted, and then enlisted into the Army in 1966, sent to Vietnam and was discharged in 1968. In 1974 he entered LH Bates Technical School in Tacoma, Washington and in 1976 he received a certificate in Mechanics, served an Apprenticeship and acquired Journeyman status. Brother Ed worked in the logging and heavy trucking industry in the Northwest and Saudi Arabia as a Heavy Duty Mechanic. He joined the Los Angeles Lay Mission Helpers in 1985 and worked for five years in Papua New Guinea and Micronesia in the mechanics field. Brother Ed joined Maryknoll in August of 1991 as a Brother Candidate and took his First Oath to the Maryknoll Society on June 10, 1993.
Brother Ed did his OTP in Tanzania from July 1993 to December 1995. He professed his Final Oath to the Society on June 14, 1997 and was assigned to Tanzania, for work in Mozambique. In June of 2002, Brother Ed was assigned to the U.S. Region, where he worked at the Center house. In November 2005, he was assigned to work in the Hong Kong/China Local Group. Brother Ed was appointed to Senior Missioner Status in 2013.
Brother Ed returned to the Maryknoll Center in New York in 2017. In 2018 he was assigned to the U.S. Region. He celebrated his twenty-fifth Jubilee as a Maryknoll brother in 2018 and soon after took up residence in the Maryknoll Residence in Los Altos, California.
Brother Redmond is survived by his sister, Catherine Thatcher, two brothers, Ronald and Timothy Redmond, and sister-in-law, Cheryl Redmond. He was pre-deceased by his brother, Thomas V. Redmond.
A Funeral Mass was celebrated at the Maryknoll Residents Chapel, Los Altos, California on March 30, 2021. Father John Soltis was the Presider and Father James Hilgeman was homilist. Father Peter read the biography and Father Marvin Deutsch read the Oath.
A Mass of Christian Burial was celebrated in Queen of Apostles Chapel on April 16, 2021. Father Alfonso Kim was Principal Celebrant and homilist. Brother Kevin Dargan read the biography and Father Frank Meccia read the Oath.
According to Brother Redmond's wishes, he was cremated and his cremains are to be placed in the Columbarium at Maryknoll, New York.