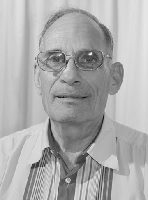 Brother John J. Beeching, MM
Born: June 29, 1940
Oath: June 4, 1964
Died: July 8, 2022
Brother John J. Beeching died on July 8, 2022 in the Assisted Living Unit at Maryknoll, New York. He was 82 years old and a Maryknoll Brother for 56 years.
John Joseph Beeching was born in Castor, Alberta, Canada on June 29, 1940, son of David H. Beeching and Mary K. Bender.  His father was a member of the Royal Canadian Mounted Police and, after retirement, Manager of the Victoria S.P.C.A..  His mother was a schoolteacher who also taught piano.  John has two sisters. His two brothers, David and Brian, are both deceased. His sister, Margaret, is widowed and lives in Kamloops, British Columbia, where she retired from special education work.  His youngest sister, Mary, lives in Victoria and is retired from her position as the Human Rights Commissioner for the Attorney General's Department in the Government of British Columbia.
John's grade school years were spent in a number of places as the family moved with his father's promotion through the ranks of the RCMP, and he finished high school at St. Joseph's Convent High School in the City of Red Deer in 1958.  Following high school, John completed a three-year degree course in nursing mentally handicapped and emotionally disturbed children at the Red Deer Hospital School, and then worked for the Provincial Government of Alberta as a nurse for three years prior to entering Maryknoll.
John entered Maryknoll on September 12, 1964 at the Brothers' Novitiate in Brookline, Massachusetts.  He pronounced his First Oath on June 4, 1966 and was assigned to Maryknoll College, Glen Ellyn, Illinois, as an infirmarian.  In 1968 he was assigned to English studies at DuPage Junior College, Glen Ellyn.  Later he finished the degree program and graduated from the University of San Francisco in June of 1972.  That same year, Brother John was assigned to the Maryknoll Mission Region in Chile, South America.  He taught in Chile at Maryknoll's Liceo La Asuncion in Las Higueras near the city of Concepcion until January 1, 1975, when he was assigned to the U.S.  At that time he was appointed Director of the Brothers' Formation Program at Maryknoll, New York.
Brother John was elected a delegate to the 1978 General Chapter in New York.  After Chapter he served for one year on Development work, and then on June 30, 1980, he was assigned to Maryknoll's Yemen Mission Unit, later called the Middle East Unit.  He studied the Arabic language in Beirut, Lebanon, and Islamics and Arabic language at the Pontifical Institute in Rome, Italy.  He served with the Middle East Unit, teaching in the Coptic Catholic Seminary in Cairo until being reassigned to the U. S. Region in January 1989.
In April of 1990 Brother John took up a new assignment with the Maryknoll Mission Unit in Thailand.  Upon completing Thai language studies, he taught English at Wat Prok, a Buddhist monastery.  He worked with Buddhist refugee monks.  In 2000 he received the "Call to Brotherhood" award from the National Association of Religious Brothers (NARB) as "One who has given a faithful witness to the Brothers' vocation by his words and deeds.  By his very being he is a witness to the 'Good News' of Jesus."
In September 2005 Brother John was granted Senior Missioner Status with continued residence in Thailand.  He divided his time, working in mission in Bangkok, while assisting on a part-time basis with the new Maryknoll mission in Myanmar where he worked with refugees seeking aid.
Brother John was elected the Chapter Delegate from the Overseas Maryknoll Brothers in Permanent Oath to the Thirteenth General Chapter held at Maryknoll, New York in September 2014.
In 2022, Brother John was assigned to the Senior Missioner Community and continued to reside at the Maryknoll Society Center in New York.
Mass of Christian Burial was held on Monday, July 18, 2022 at 11:00 a.m. in Queen of Apostles Chapel.  Father Lance Nadeau was Principal Celebrant. Father Larry Lewis was the homilist.  Brother John Blazo read the biography and Brother William T. Raible read the Oath.
A Memorial Mass with family present was held in the fall and Brother Beeching's ashes were interred in the Maryknoll Society Columbarium at that time.