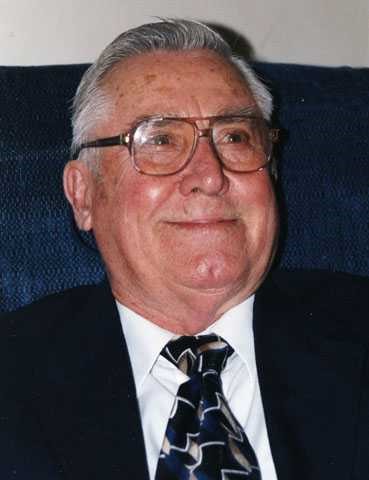 Brother Luke R. Baldwin, MM
Born: January 28, 1924
Oath: June 29, 1950
Died: July 26, 2020
Brother Luke R. Baldwin died on July 26, 2020 at the Assisted Living Center at Maryknoll, New York.  He was 96 years old and a Maryknoll Brother for 70 years.
Thomas Robert Baldwin, son of Andrew and Roberta Cassell Baldwin, was born in Mt. Rainier, Maryland, on January 28, 1924. He had three brothers and three sisters.  He attended East Riverdale Elementary School for five years and then transferred to Grant School in Washington, D.C.  He graduated from Western High School, Washington, D.C. During World War II, he served in the U.S. Navy for three years in the Pacific Theater and the Philippine Liberation campaign and was discharged on March 3, 1946, as an Electrician's Mate, 2nd Class.  He entered the Maryknoll Society on October 1, 1948 at Maryknoll, New York.  He attended the Maryknoll Brothers Novitiate in Akron, Ohio. He pronounced his First Oath on June 29, 1950 and took the religious name of Brother Luke.
After Novitiate, he spent two years at Maryknoll Junior Seminary, Mountain View, California doing general maintenance work and painting.  In June 1952, he was transferred to the Maryknoll Junior Seminary in Brookline, Massachusetts, and during this assignment, studied for one year at the Wentworth Institute in Boston.  In 1953, he was assigned to the Maryknoll Junior Seminary (the Venard), Clarks Summit, Pennsylvania. While there, he studied at the Franklin Technical Institute for automotive service and management.  His studies included training in electricity, welding, machine shop, applied mechanics, diesels, construction and repair of motor power units.  At the Venard, he was also in charge of the boiler room.
On April 9, 1957, Brother Luke received his first mission assignment to the Maryknoll Mission in the Pando Vicariate, Bolivia.  Although he never acquired a great command of Spanish, he did excellent maintenance and mechanical work in the missions of the Vicariate.  While on home furlough in 1963, he was assigned to Maryknoll College, Glen Ellyn, Illinois, for a brief time.  On March 25, 1964, he was transferred to Maryknoll's Mission in the Guatemala-El Salvador (now Central America) Region.  Brother Luke continued with his excellent service work of maintenance and teaching of mechanical trades in the Mission.  He was of great assistance to a group of five Mexican Sisters who worked among the poor and the Indians and staffed a dispensary and school for 700 students.  Although his time in South and Central America was spent in Bolivia, Honduras, and El Salvador, the great majority of Brother Luke's mission work was in Guatemala.  He also taught many Catholicism classes to the children of Guatemala's rural areas.
In March 1983, Brother Luke was granted special leave to attend the Spiritual Renewal Program in Israel, and considered this the highlight of his mission career.  In January 1993, he was assigned to the Special Society Unit (Senior Missioner Community) and returned to the United States.  Although retired, he worked for five years for St. William's Parish in Round Rock, Texas as Plant Engineer.  In September 1999, Brother Luke retired from this ministry and took up residence in Los Altos, California where he was active in the Veterans of the American Legion in the Los Altos area posts.
In October 2014, Brother Luke was assigned to the Senior Missioner Community. He resided at the Society Center in Maryknoll, New York, and in June 2020 he commemorated his Seventieth Jubilee as a Maryknoll Brother.
A Mass of Christian Burial was celebrated in Queen of Apostles Chapel on July 30, 2020.  Father David LaBuda was Celebrant and homilist, Father Martin Shea was the reader of the scripture, Brother Wayne Fitzpatrick was the reader of the Oath, and Brother John Blazo read the biography.  Burial followed in the Maryknoll Society Cemetery.