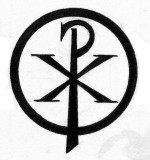 Seminarian Robert W. Davis
Born: October 17, 1934
Oath: June 9, 1958
Died: August 15, 1958
Robert W. Davis was born on October 17, 1934 in Williamsville, N.Y. He entered Maryknoll on September 5, 1952, following in the footsteps of his brother Joseph, who had entered the year before.
After a year of special Latin at the Venard he was advanced to the College division. On completion of his novitiate in 1958 he took his first Oath which made him a member of Maryknoll.
Robert distinguished himself by his intense interest in and an entire dedication to the apostolate. He made every effort to begin his missionary life here and now. Striving to influence warm devotion to our blessed Mother was for him, his classmates declared, very special.
Returning from a day's visit with the orphans at St.Joseph's Home at Peekskill, N.Y., on the feast of Our Lady's Assumption, Bob and two other seminarians were killed in a tragic car accident near Oscawana, N.Y.
On August 19, 1958 the solemn Mass of Requiem took place in the Seminary chapel with His Eminence, Cardinal Spellman, present to express his condolence to the parents and to the Society. He was buried in the Maryknoll Cemetery.