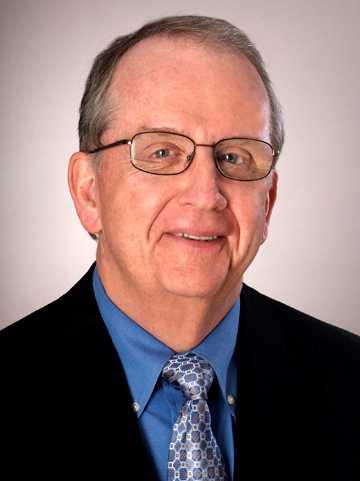 Brother Thomas A. Hickey, MM
Born: July 7, 1943
Oath: June 1, 1963
Died: December 23, 2016
Brother Thomas A. Hickey, M.M. died on December 23, 2016 at Westchester Medical Center, Valhalla, New York. He was 73 years old and a Maryknoll brother for 53 years.
Thomas Albert Hickey was born in Yonkers, New York on July 7, 1943, son of Patrick Joseph and Catherine Campbell Hickey. He had one older sister, Mary, who died in 2010. He attended St. John the Baptist School in Yonkers, New York and graduated from St. Helena High School in the Bronx in June 1961. He entered the Maryknoll Brothers' Novitiate on September 28, 1961 and took his First Oath on June 1, 1963. He took his Perpetual Oath in 1969.
After taking his First Oath, Brother Thomas' first assignment as a Maryknoll Brother was to the Training Institute at Maryknoll, New York. In July 1964 he was assigned to the staff of the Maryknoll Novitiate, Hingham, Massachusetts and for studies in Business Administration. After taking his Perpetual Oath in 1969, he was assigned to the Japan Region on July 1, 1969. After two years of language study in Tokyo, he was assigned to a parish in Hokkaido as assistant to the pastor and continued his language studies. In February 1972, he was assigned to work at the Kyoto Sanjo Office of the Regional Superior with residence at the Uji Parish outside the city of Kyoto.
Brother Thomas returned to the United States Region and was appointed Director of the Mission Shipping Agency at Maryknoll, New York on September 1, 1973. During this time he also attended Pace University in Pleasantville, New York, completing an Associate in Applied Science degree in June 1976. He began working with the Controllers Department and was appointed Internal Auditor in March 1980.
In August 1984, Brother Thomas began a sabbatical program at the Institute of Religious Formation at St. Louis University. In October 1986, he was assigned to work in the Procurator General's office in Rome. While in this assignment he was asked by the National Assembly of Religious Brothers to become Executive Secretary for the organization in Chicago. He accepted this position on July 1, 1988 and remained for five years.
On July 1, 1993 Brother Thomas was assigned to the Maryknoll Fathers and Brothers residence in Los Altos, California as assistant to the Administrator and to pursue studies in Gerontology. He was appointed Assistant Administrator of the Los Altos Residence effective July 1, 1995 and served in this capacity until 2004. During this time, Brother Thomas received his Bachelor of Arts degree in Psychology and Gerontology from San Francisco State University.
In July 2004, he relocated to Chicago to serve on the Religious Brothers Conference. After completing his term in August 2007, he moved to Maryknoll, New York. Brother Thomas worked in the Assisted Living department, helping Maryknoll's senior Members realize that this time of their life was not the end of their vocation, but part of a continuing journey.
In April 2012, he was appointed Maryknoll's Brother Representative to serve on the Extended Leadership Board and was reappointed in April 2015. Brother Thomas was appointed Coordinator of Continuing Education in June of 2014 and he, along with Father Thomas O'Brien, served as recording secretary for the 13th General Chapter in 2014. In March of 2015, Brother Thomas was appointed to the Admissions Board. In August 2015, he was appointed Interim Director of Mission St. Teresa's; and in November of that year, he was appointed Assistant Director of Mission St. Teresa's. Brother Thomas served in this capacity until April 2016. In January 2016, Brother Thomas was appointed to the newly formed Mission St. Teresa's Prayer Partners Team.
Brother Thomas is remembered as epitomizing the three pillars of Maryknoll spirituality – availability, affability and adaptability – in all of his many and varied assignments.
Brother Thomas was always interested in you, your family and what was happening in your life. He lived and witnessed the words in the Apostolic Exhortation Vita Consecrata that "Religious and Lay brothers provide valuable services of various kinds, inside or outside the community, participating in this way in the mission of proclaiming the Gospel and bearing witness to it with charity in everyday life." He knew so many brother and sister Maryknollers, Lay Missioners, Affiliates and employees. A former lay missioner wrote upon receiving the news of Brother Thomas' passing, "Tom was the only person who sent us an anniversary card every single year, and just the other day we received his Christmas card. He's had a place in our hearts for a long time now. And in the midst of the mystery of it all, the grief and the loss, the missing and the absence (and yet presence in a new way), we need to care for our broken hearts."
A Rosary and wake service was held at 4:00 p.m. on January 4, 2017 at Mission St. Teresa's. The body was received at the Maryknoll Society Center at 9:30 a.m. on January 5, 2017. The biography was read by Father Richard Aylward. Mass of Christian Burial followed at 11:00 a.m. and was concelebrated in Queen of Apostles Chapel. Father Edward McGovern was Principal Celebrant and Homilist with Brother Wayne Fitzpatrick offering a reflection. Burial followed in Maryknoll Society Cemetery.