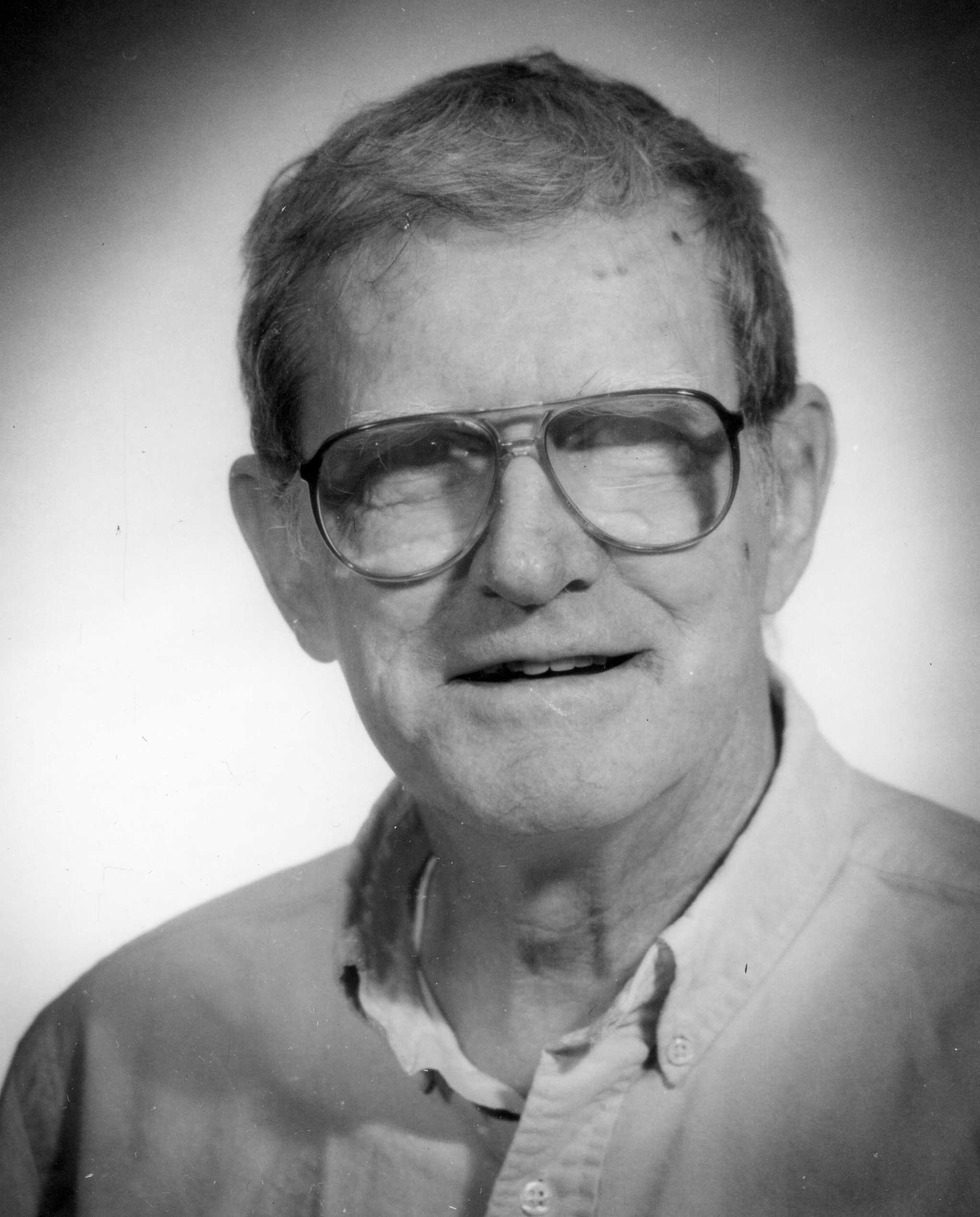 Brother Victor E. Marshall, MM
Born: February 26, 1925
Oath: June 29, 1952
Died: November 7, 2019
Brother Victor E. Marshall died on November 7, 2019 at the Maryknoll Society Center in Maryknoll, NY.  He was 94 years old and a Maryknoll Brother for 67 years.
Robert Edward Marshall was born on February 26, 1925, in Westford, MA, one of seven children born to Warren J. and Angeline Degagne Marshall.  Four brothers served in the U.S. military service during World War II.  Robert attended only six years of grammar school in Grantsville, MA, and by diligent self-study and reading became a well-educated, capable man.  He enlisted in the U.S. Air Force on February 22, 1943 and served as an aircraft mechanic and instrument specialist.  He was honorably discharged as a Sergeant on February 25, 1946.  He entered the Maryknoll Society as a Brother Candidate on September 27, 1950 and attended the Brothers Novitiate in Brookline, MA.  He pronounced his First Oath and took the religious name of Brother Victor on June 29, 1952.  He took his Permanent Oath on June 18, 1955.
In June 1952, Brother Victor was assigned to Maryknoll Apostolic College (The Venard), Clarks Summit, PA, for general maintenance work.  He served there until May 1956 when he was transferred to the Maryknoll Japanese Mission in Los Angeles, CA.  In June 1958, Brother Victor was assigned to the Maryknoll Mission in Shinyanga, Tanzania.  He utilized his technical and manual skills in community development, training of parishioners, and youth work.   He served in the Sayusayu mission for ten years.  His remaining six years in Africa were spent in the Maswa district of the Shinyanga Diocese in construction maintenance work.
Brother Victor was assigned to the U.S. Region for health reasons in August 1974 and took up work at Maryknoll Center in New York.  In September 1974, he was among the first group of Brothers assigned to the new Maryknoll Brothers Unit in Apia, Western Samoa.  He served for 3 years at the Moanloa Theological Seminary in Apia on Upolu Island where he did maintenance and pastoral work.  He then served for 10 years in the Falealup Mission on the big island of Savaii.  While on home leave in 1979, Brother Victor attended the summer Renewal Course conducted by the Brothers of the Sacred Heart in Hudson, NH.  His last two years in Samoa were spent in Pago Pago, American Samoa, serving under the Maryknoll Bishop of the Diocese of Samoa-Pago Pago.
In September 1989, while on home leave, Brother Victor was assigned to the U.S. Region and the Maryknoll Center where he engaged in limited maintenance work.  In August 1992, he was assigned to the Special Society Unit and in February 2001 to the Retirement Community (now referred to as the Senior Missioner Community).  Many of Brother Victor's icons and marquetry creations are on display at the Center.  Brother Victor continued to reside at the Society Center in Maryknoll, NY, and in June 2017, he celebrated his Sixty-Fifth Jubilee as a Maryknoll Brother.
A Rosary and wake service was held on November 13, 2019 in the Holy Spirit Chapel at the Maryknoll Society Center.  The biography was read by Bro. Robert A. Butsch. Brother Victor's remains were transferred to the Lady Chapel on November 14, 2019 where his family received condolences and prayers.  Mass of Christian Burial followed and was concelebrated in Queen of Apostles Chapel.  Father Michael J. Snyder was Principal Celebrant and Father Daniel F. Ohmann was homilist.  According to Brother Victor's wishes, he was cremated and his cremains were placed in the Columbarium at Maryknoll, NY.