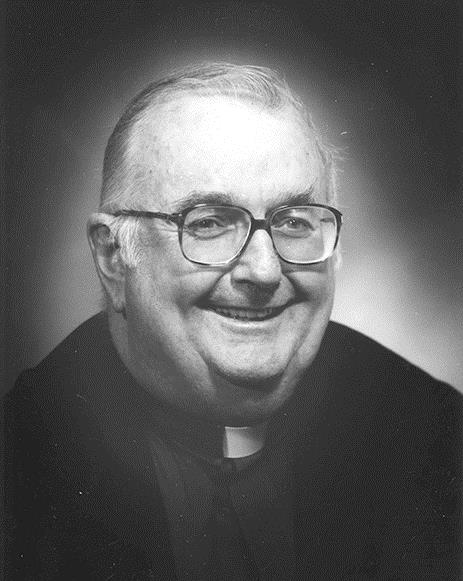 Father Anthony V. Brennan, MM
Born: March 25, 1935
Ordained: June 10, 1961
Died: May 19, 2015
Father Anthony V. Brennan died on May 19, 2015 in Vancouver, British Columbia, Canada.  He was 80 years old and a Maryknoll priest for 53 years.
Anthony Vincent Brennan was born on March 25, 1935 in Brooklyn, New York, the son of Patrick and Margaret Doogan Brennan. He came from a family of five brothers and three sisters. He graduated from Cardinal Hayes High School in the Bronx, New York in 1952 and entered Maryknoll in September of that same year, having been influenced by Maryknoll's recruiter, Father Walter Maxcy. On June 10, 1961 he was ordained a Maryknoll priest with B.A. and M.R.E. degrees.
After his ordination Father Brennan was assigned to the Hong Kong Region where he studied Cantonese. Father Brennan was active in the distribution of relief goods for refugees in the 1960's. He had been a frequent visitor to Jiangmen (Kongmoon), Guangdong, China, where he was spiritual advisor to the Sisters of Immaculate Heart of Mary (IHM), founded by Bishop James E. Walsh in the Jiangmen (Kongmoon) Diocese. In 1968 he became Rector of a new parish, St. John's – Kwun Tong. He also was pastor of St. Peter's Parish and Christ the Worker Parish.
Father Brennan remained in Hong Kong for most of his missionary career, which included an appointment as Second Regional Assistant and Director of the Stanley House. Father Brennan became interested in the Marriage Encounter movement and cooperated with the Marriage Advisory Council, an inter-parish program in Hong Kong. In addition to his other duties, Father Brennan made the rounds of the United Christian hospital in Hong Kong twice a week to help comfort the patients. He served in the United States with the Development Department for four years beginning in 1990. He was also pastor at St. Patrick's in Kowloon and St. Matthew's in Tuen Mun (New Territories). At one time he helped out in the Transfiguration Parish in New York City and the parishioners were saddened to see him leave.
As of January 1, 2001, Father Brennan retired, remaining in Hong Kong and continued with pastoral duties at Christ the Worker parish in Kowloon, as well as Supervisor of Bishop Paschang School.
A Rosary and wake service was held at 4:00 p.m. on Tuesday, June 2, 2015 at St. Teresa's.  The body was received at the Maryknoll Society Center at 9:30 a.m. on Wednesday, June 3, 2015.  Father Brennan's family received condolences and prayers until 10:45 a.m. in the Lady Chapel. The biography was read by Father William J. Galvin.  Mass of Christian Burial was concelebrated in Queen of Apostles Chapel on Wednesday, June 3, 2015 at 11:00 a.m.  Father John A. Cioppa was Principal Celebrant and homilist.  Burial followed in Maryknoll Society Cemetery.