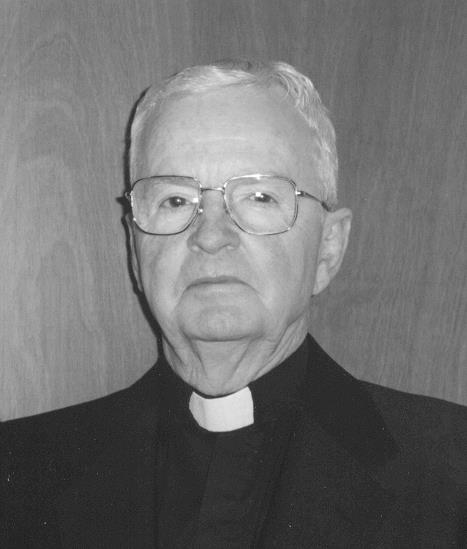 Father Clyde F. Davis, MM
Born: November 30, 1930
Ordained: June 8, 1963
Died: December 15, 2015
Father Clyde F. Davis died on December 15, 2015 at Stanford Hospital in Palo Alto, California. He was 85 years old and a Maryknoll priest for 52 years.
Clyde Franklin Davis was born in Commerce, Oklahoma on November 30, 1930, son of Clyde and Lillie Edwards Davis. He attended Commerce Public Schools and graduated from Commerce High School in 1948. After graduation he entered the Air Force and was honorably discharged as Staff Sergeant in June 1952. He attended Northeastern Oklahoma A&M College for two years and Louisiana State University for one year. He entered Maryknoll at Maryknoll Junior Seminary (Venard), Clarks Summit, Pennsylvania on September 6, 1955. He was awarded a Bachelor of Arts degree in Philosophy (1958) from Maryknoll College, Glen Ellen, Illinois and a Master of Religious Education degree and Bachelor of Science degree in Theology (1963), from Maryknoll School of Theology Maryknoll, New York. He was ordained a Maryknoll Priest on June 8, 1963.
Father Davis was assigned to the Korea Region on June 8, 1963. After a year of language studies, he served as Administrator for the Koi Son Parish. In 1968 he operated a very successful cattle ranch and farm training program. The program was a huge success and was the first project to establish feed-lot raising of native cattle in Korea. After 12 very successful mission years in Korea, Father Davis was assigned to the Chile Region on November 1, 1975.
He once again established and built a very successful ranch and cattle project for the Mapuche Indians outside of Canete and in Temuco. Turning the project over to the local Diocese in 1991, Father Davis went to work at the Maryknoll Center House in Santiago, Chile. His work included pastoral work with the Christian Community of San Gabriel, weekly Mass for the Sisters there and overseeing the Price/Walsh Residence.
In 1995 he was assigned to the Special Society Unit and went to live at Maryknoll Residence, Los Altos, California in 1996. On February 1, 2001 he was assigned to the Retirement Community and continued to reside at Los Altos.
A wake was held at 7:00 pm at the Maryknoll Residence in Los Altos, CA on December 20, 2015 and a Memorial Mass was held on December 21, 2015 at 8:00 AM. Father Richard Ouellette was principal celebrant and homilist and Father Manual Mejia read the biography.
A Rosary and wake service was held at 4:00 p.m. on December 29, 2015 at St. Teresa's. The body was received at the Maryknoll Society Center at 9:30 a.m., December 30, 2015. The biography was read by Father Michael Duggan. Mass of Christian Burial was concelebrated in Queen of Apostles Chapel on December 30, 2015 at 11:00 a.m. Father Ernest Lukaschek was Principal Celebrant and homilist. Burial followed in Maryknoll Society Cemetery.