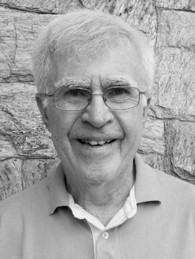 Father Daniel F. McLaughlin, MM
Born: March 24, 1935
Ordained: June 10, 1961
Died: October 19, 2020
Father Daniel F. McLaughlin, M.M. died on October 19, 2020 at Hudson Valley Hospital, Cortlandt Manor, New York. He was 85 years old and a Maryknoll priest for 59 years.
Daniel Francis McLaughlin was born on March 24, 1935 in Somerville, Massachusetts to Daniel and Bridget McGing McLaughlin, the first of three children. He attended St. Ann's Elementary School in Somerville and graduated from Boston College High School in Boston. He entered Maryknoll College in September 1952 and received his Bachelor of Arts degree. At Maryknoll Seminary, New York, he received his Master of Religious Education degree and was ordained a priest on June 10, 1961.
Following ordination Father McLaughlin was assigned to the Maryknoll Mission Region in the Philippines where he served in the following parishes: Monkayo, Davao del Norte, Caraga, Davao Oriental and in Panabo, Davao del Norte. His work in these parishes included implementing a catechetical program, attending the liturgical needs of the many communities within the parish, developing a lay leadership program for the barrio chapels, as well as offering time and space for the people to come together to reflect and share their reality with one another. In 1967 he was appointed First Consultor to the Maryknoll Regional Superior in the Philippines. Due to political unrest Father McLaughlin was arrested and exiled from the Philippines in December 1972.
In August of 1980, Father McLaughlin was assigned to the Brazil Unit. While waiting for his visa to Brazil, Father McLaughlin served as Chaplain for the Lay Missioners during the Fall Formation Program of 1980 at Maryknoll.
He arrived in Brazil in February 1981, and after studying Portuguese at the Brazilian Bishops' Conference language school in Brasilia, he worked in the communities of Paranagua, Pedro Nunes and Monte Santo in the Sao Miguel Region of the Archdiocese of Sao Paulo. In these communities he gave importance to lay formation, bible studies and lay ministries, as well as justice and peace work. Father McLaughlin worked with a team of Brazilians, lay and religious, in the area of lay formation, lay ministries and bible studies in the Christian base communities of the parish of Santa Rita de Cassia in the Brasilandia Region of the Archdiocese of Sao Paulo. He was also a member of the Faith and Politics and Ecology Pastorals.
In 1995, Father McLaughlin and other Society members, joined with members of the Maryknoll Lay Missioners and the Maryknoll Congregation to form the Brazil Mission Community as a collaborative model of being in mission.
Father McLaughlin had been working in the parish of São José, Perús on the northwestern periphery of São Paulo from 2013 until he had to leave Brazil. In 2014, he was assigned to "Retired Status" with continued residence in Brazil. He returned to Maryknoll, New York in 2020 and was assigned to the Senior Missioner Community.
Father McLaughlin is survived by two sisters, Ann (Dick) Swan and Sr. Maureen McLaughlin, SND.
A Mass of Christian Burial was celebrated in Queen of Apostles Chapel on October 26, 2020. Father Edward Davis was Principal Celebrant and Father Michael Duggan was homilist. Father Francis Felter was the reader of the first scripture and the biography. The Oath was read by Fr. Robert Crawford. According to his wishes, Father McLaughlin was cremated after his funeral and his cremains were placed in the Maryknoll Columbarium at Maryknoll, New York.