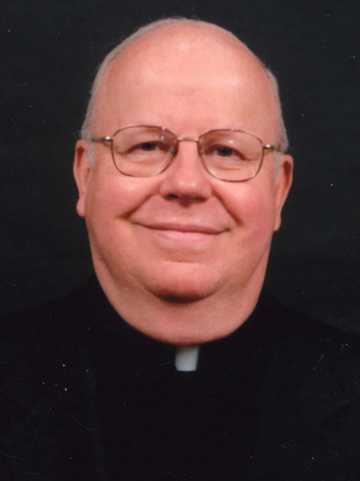 Father Donald L. Allen, MM
Born: February 1, 1943
Ordained: May 24, 1969
Died: January 7, 2017
Father Donald L. Allen died on January 7, 2017 at New York Presbyterian Hospital, New York, NY. He was 73 years old and a Maryknoll priest for 47 years.
Donald Lester Allen was born on February 1, 1943 in Jamaica Plain, Massachusetts, only child of Herbert and Mary Elizabeth Sullivan Allen. He attended Blessed Sacrament Parochial School in Jamaica Plain and graduated from Boston Latin School in June 1960, after which he entered Maryknoll College, Glen Ellyn, Illinois, in September 1960. He received his Bachelor of Arts degree in Philosophy on June 7, 1964 and his Master of Divinity degree at Maryknoll Seminary in Ossining, New York on June 8, 1968. During the summer of 1968, he received a Basic Certificate in Clinical Pastoral Education at Boston City Hospital through Andover Newton Theological School. Father Allen received his Master of Arts degree in Theology and was ordained a priest in Queen of Apostles Chapel on May 24, 1969 at Maryknoll Seminary.
After ordination, Father Allen was assigned to the Development Department, initially in the Chestnut Hill House in Boston, and then in June 1973, he was appointed Director of the Connecticut Development House (headquartered at Maryknoll, New York). In September 1975, he was appointed Director of the New York City Development House. During this last assignment, Father Allen served as Alternate N.G.O. Representative for Maryknoll at the United Nations, from 1974 to 1977.
In July 1977, Father Allen was assigned to the Peru Region and after completing language studies in Cochabamba, Bolivia, he worked for six years in Our Lady of Sorrows parish in the City of Arequipa. In July 1983, he was recalled to the United States to serve once again in the Development Department, being appointed Director of the Chestnut Hill Development House, a position he held until June of 1989.
During his years in Chestnut Hill, Father Allen took advantage of his proximity to Boston College and took courses in a program there resulting in his obtaining a Certificate of Advanced Educational Specialization with specializations in social ethics and religious education. After a self-directed sabbatical program at Maryknoll, New York in 1989, he was assigned to the Hong Kong Region and served as professor of English and Spanish at Wuhan Institute of Technology in Wuhan, China. After those two years, he returned to the United States for additional study and received an M.A. in TESOL from Teachers College Columbia University in June 1994. Father Allen was then assigned to the Bolivia Region and in March 1994, he was appointed Director of the Maryknoll Language Institute in Cochabamba, Bolivia.
From June 1997, when Father Allen was re-assigned to the U.S. Region, to June 2001, when he was assigned to the Hong Kong Region, he was involved in many ministries. He spent one year doing campus ministry at John Jay College of Criminal Justice in New York City, and worked at St. Patrick's Old Cathedral in lower Manhattan for one year. He also attended a Renewal Course at the Institute of Continuing Theological Education in Rome, from February to May 1998. During his assignment to Hong Kong, he taught English at three Beijing Universities from 2001 to 2007. He also taught Latin to graduate students at Capitol Normal University, for a semester, during that time.
Father Allen returned to Maryknoll, New York in the fall of October 2007, and in March 2008, was assigned to the Retirement Community. He resided at the Maryknoll Residence in Los Altos, California until October 2015 when he moved to Mission St. Teresa's, Maryknoll, New York.
A Rosary and wake service was held at 4:00 p.m. on January 11, 2017 at Mission St. Teresa's. The cremains were received at the Maryknoll Society Center at 9:30 a.m. on January 12, 2017. Father Allen's family and friends received condolences and prayers until 10:45 a.m. in the Lady Chapel. The biography was read by Father John J. Sullivan. Mass of Christian Burial followed at 11:00 a.m. and was concelebrated in Queen of Apostles Chapel. Father Francis McGourn was Principal Celebrant and Father John Kaserow was Homilist. As per Father Allen's request, burial of ashes took place in New Calvary Cemetery in Boston, MA.