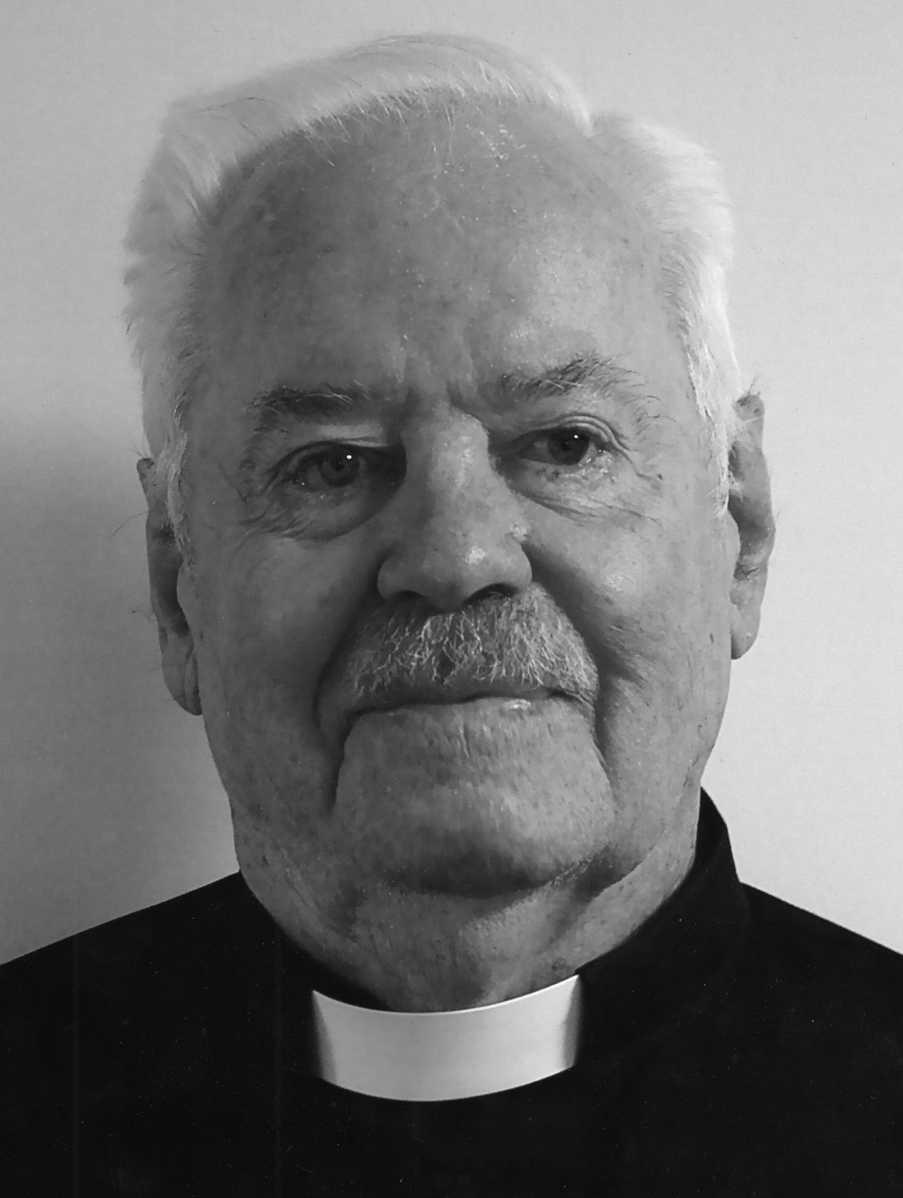 Father George G. Cotter, MM
Born: November 22, 1929
Ordained: June 11, 1960
Died: September 6, 2018
Father George G. Cotter died on September 6, 2018 at Mission St. Teresa's.  He was 88 years old and a Maryknoll priest for 58 years.
George Gregory Cotter, one of four children of George and Helen Brennan Cotter, was born in Orange, New Jersey, on November 22, 1929.  His early education was at Our Lady of Lourdes grammar school and West Orange High School.  After working with his father for two years, he entered Maryknoll in 1950 and was ordained on June 11, 1960.
Father Cotter was assigned to the Africa Region and worked in the Gula and Ndoleleji parishes in the Shinyanga Diocese of Tanzania.  In 1972 he returned to the United States for home leave and studies in theology and on January 1, 1973 was assigned to the Central America Region.  After language studies in Bolivia, he began work in Guatemala and El Salvador.  On April 1, 1974, Father Cotter was assigned to the Mission Research and Planning Department.  He worked for one year at the International Liaison in New Jersey.  In the fall of 1977, Father Cotter established the Mission Project Service which gives names and addresses of groups that assist missionaries. In November 1981, he joined the Justice and Peace Office at Maryknoll, New York, during which time, he wrote a book, "Agencies for Project Assistance."  He also served on the Agricultural Missions Board of the National Council of Churches.  After leaving the J&P Office in May 1983, Father Cotter took a sabbatical to work in the Bridgetown-Kingstown Diocese of Barbados, West Indies.  Following this one-year sabbatical, he returned to Maryknoll, New York in June 1984, and was assigned to the Social Communications Department to fill the position of Press Desk Assistant in the Media Relations Section of that Department.
In late 1985, Father Cotter moved to Addis Ababa, Ethiopia to work with the Vincentian Fathers and worked for a while in Nekempte and Gimbi Missions in Ethiopia.  In 1993 he became a member of the United States Region, with continued residence in Debre Zeit, Ethiopia.  Although Father Cotter became a member of the Retirement Community in April 1999, he continued work on his writings at the Galilee Oromo Research Center in Debre Zeit until 2008 when he returned to live at the Maryknoll Center in Maryknoll, New York.
Among Father Cotter's writings are: "The Gospel Through Ethiopian Eyes," "Relating the Proverbs of the Oromo People to the Revelation of Jesus Christ"; "Salt for Stew," "Proverbs and Sayings of the Oromo People with English Translations".
A Rosary and wake service was held at 4:00 p.m. on September 11, 2018 at Mission St. Teresa's.  The Rite of Reception took place at the Maryknoll Society Center at 9:30 a.m., September 12, 2018.  Father Cotter's family received condolences and prayers until 10:45 a.m. in the Lady Chapel. The biography was read by Brother Wayne Fitzpatrick.  Mass of Christian Burial was concelebrated in Queen of Apostles Chapel on September 12, 2018 at 11:00 a.m.  Father John E. Keegan was Principal Celebrant and Father John J. Sullivan was homilist.  Burial followed in Maryknoll Society Cemetery with Father John Moran conducting the graveside service.