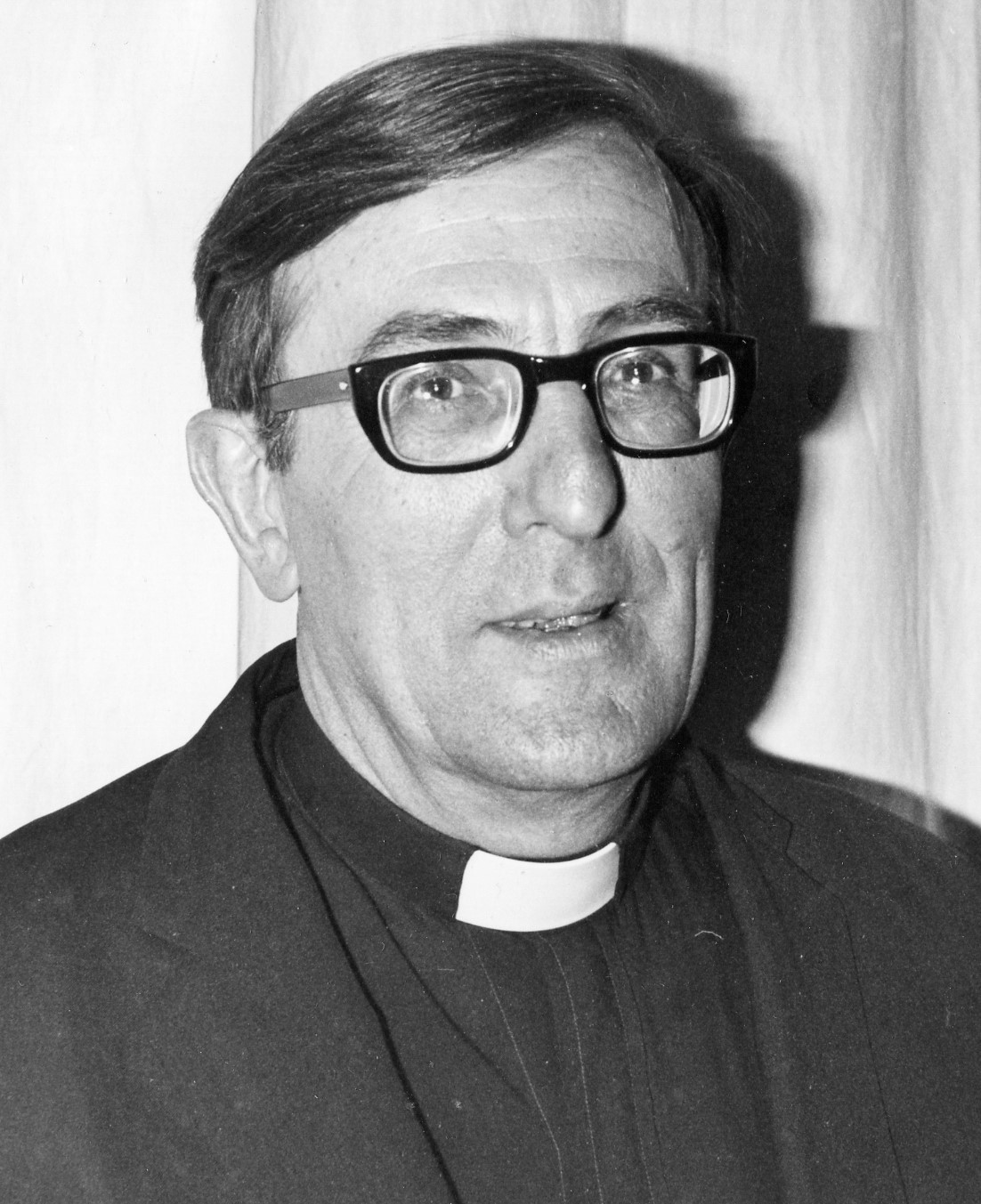 Father George H. Ratermann, MM
Born: September 10, 1920
Ordained: June 15, 1947
Died: August 23, 2011
Father George H. Ratermann, M.M. died on August 23, 2011 at St. Teresa's Residence.  He was 90 years old and a Maryknoll priest for 64 years.
George Henry Ratermann, son of George and Katherine Huelsmann Ratermann, was born on September 10, 1920, in St. Louis, Missouri.  He had one brother and three sisters, one of whom is Maryknoll Sister Joan Ratermann, M.M.  His home parish was St. Liborius in North St. Louis.  On September 18, 1938 he began his Maryknoll training at the Maryknoll Apostolic College (Venard) in Clarks Summit, Pennsylvania.  He was a very good student and excelled in his studies.
Father Ratermann was ordained at Maryknoll, New York, on June 15, 1947 and assigned to the Maryknoll Mission in Guatemala.  He worked there, principally in the town of San Miguel Acatán, for seven years.  Then, in 1955 he was assigned to teach at the Venard where he worked for over eleven years.  In early 1967 he was assigned to the Venezuela Region.
In 1972 Father Ratermann was assigned to the United States Region and in September of 1973 began working in the Diocese of Southern Colorado.  He worked in St. Mary's Parish, Walsenburg; St. Rita's Parish in Mancos; St. Joseph Parish, Capulin; and Annunciation Parish, Springfield.  Many of the people of these parishes were Spanish speaking, and a fair number were recent immigrants from Mexico who benefited from his pastoral experiences in Guatemala and Venezuela.
In December of 1990 Father Ratermann was assigned to the Development Department and the Maryknoll House in Cleveland, Ohio, where he lived and worked until July 1999, when he took up residence at Maryknoll, New York.  Father was assigned to the Retirement Community in April, 2000.
Wake services were held at 4:30 p.m. on August 25, 2011 at St. Teresa's and at 7:30 p.m. in Queen of Apostles Chapel at Maryknoll Center where Father Leo B. Shea, M.M. officiated and Father Thomas A. Ahearn, M.M. read the biography.  Mass of Christian Burial was concelebrated in Queen of Apostles Chapel on August 26, 2011 at 11:00 a.m.  Father David Ratermann was Principal Celebrant and homilist.  Burial followed in Maryknoll Society Cemetery with Father José A. Arámburu, M.M. conducting the graveside service.