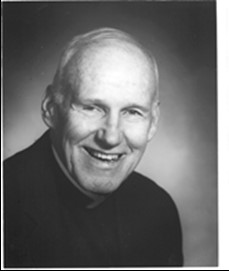 Father Gerald E. Kelly, MM
Born: April 16, 1935
Ordained: June 10, 1967
Died: March 7, 2021
Father Gerald E. Kelly died on March 7, 2021 in Houston, Texas. He was 85 years old and a Maryknoll priest for 53 years.
Gerald Edward Kelly was born on April 16, 1935 in Malden, Massachusetts, son of Francis and Esther Short Kelly. He attended St. Joseph Parochial School and Malden Catholic High School and graduated from Boston College (where he was president of the Irish Cultural Society) in June 1957 with a Bachelor of Science degree in Business Administration. He worked in the General Accounting Office in Washington, D.C. and served in the U.S. Army for four years as a helicopter pilot with the 91st Transportation Company at Fort Knox, Kentucky and Munich, Germany. While still in the Army, Gerald applied for admission to Maryknoll Society. He was honorably discharged from the Army as a First Lieutenant in 1961, and entered Maryknoll College, Glen Ellyn, Illinois, in September 1961. While in the Seminary, he participated in Religious Education programs in Dobbs Ferry, New York and community development projects in Harlem, New York. He received his Master of Religious Education degree at Maryknoll Seminary, New York and was ordained a priest on June 10, 1967.
After ordination, Father Kelly was assigned to the Maryknoll Mission Region in Chile. Following language studies, he was sent to help out for Holy Week services in the Mapuche Indian parish in Chol Chol. He stayed there for two years as Assistant Pastor, and then for five years as Pastor. Father Kelly immersed himself in the Mapuche culture. He developed Basic Christian Communities and trained the Animators of the Faith for those communities. He established several agricultural projects, raising pigs and cattle and forming cooperatives. During the same time period, he also worked for two years in team ministry in the Indigenous Institute of Temuco and studied anthropology at the Catholic University. In 1972, he was appointed First Alternate Consultor to the Regional Superior.
Father Kelly returned to the United States in 1975 and took the Clinical Pastoral Education course at Massachusetts General Hospital. Upon his return to Chile, he served as pastor of St. Michael's Church in the industrial city of Talcahuano, where he developed family catechetical and youth programs in the community. Father Kelly served as Assistant Regional Superior for the Chile Region from 1975 to 1983. He also served as the Maryknoll Research and Planning Coordinator for the Region.
In 1983, Father Kelly was elected Chapter Delegate for the Chile Region and participated in the Eighth General Chapter at Maryknoll, New York in 1984. Upon his return to Chile, he was appointed to serve as the Maryknoll Latin American Area Coordinator. In that capacity, he traveled extensively throughout Maryknoll's Latin America Regions and Units and was able to study the religious and socio-economic situations of twelve countries. He observed many different cultures and pastoral responses of the Church in those diverse circumstances. Seeing the destruction to the environment throughout the area, he became interested in ecology and the protection of natural resources. During the next several years, Father Kelly aided the Maryknoll Society in selecting new mission commitments and in the incorporation of Associate Priests and Lay Missioners into the mission effort on a larger scale. He took a sabbatical in 1992, during which he attended the Center for Continuing Formation in Ministry at Notre Dame.
In October 1992, Father Kelly was assigned to the United States Region, and in preparation for a future assignment to the Formation Education Department, he studied at Weston School of Theology in Cambridge, Massachusetts. He was assigned to the Formation Education Department in October 1993, but the following month was re-assigned to the Development Department, working in the Chestnut Hill area. In June 1997, Father Kelly was appointed to the Ad Hoc Service Committee for Strategic Planning in preparation for the Eleventh General Chapter. He was assigned to the Mission Promotion Department in 1998 and was a member of the New England Mission Education team, visiting parishes, colleges and schools in six northeastern states. He worked actively with the Peace and Justice team of the Boston Archdiocese, and joined the Haitian and Colombian Solidarity groups in the Boston area. He was a member of the United States Regional Council from 2000 to 2003.
In June 2002, Father Kelly was assigned to work with the Mission Education and Promotion Department in Houston, Texas, where he continued to reside and energetically promote mission until his passing. He was responsible for 25 dioceses stretching from Mississippi to New Mexico. He guided his mission promoters to new levels of mission education and involvement in local Church structures, such as Diocesan and Parish Mission Councils and diocesan peace and justice activities. He was a founder of the Texas Mission Council and was elected its Chairperson in January 2006. Father Kelly guided numerous mission trips to Central America and along the U.S.-Mexico Border for short-term mission experiences, providing formation, spiritual guidance and overall direction to what mission is all about. He remained an active member of the Church Engagement Division, and was a leader in the Third Wave of Mission. He organized the Third Wave of Mission Institute to respond to the needs of the recent emergence of lay people involved in short-term mission and parish efforts.
Father Kelly's accomplishments were always marked by his great dedication and enthusiasm for Maryknoll and mission. Where others may have taken a moment to sit down and rest, Father Gerry always kept going forward. He will be remembered for his passion for mission. In 2017, the United States Catholic Mission Association (USCMA) awarded its highest honor, the Pope Francis Mission Award, to Father Kelly for "embodying mission" in all he did.
A Funeral Mass was celebrated at St. Vincent de Paul Catholic Church in Houston, Texas on March 11, 2021. Father Rafael Dávila was Principal Celebrant and homilist. A Mass of Christian Burial was celebrated in Queen of Apostles Chapel at Maryknoll, New York on March 18, 2021. Father David La Buda was Principal Celebrant and Father Richard Albertine was homilist. Father Emile Dumas read the biography and Father Jeremiah Burr read the Oath. Burial followed in the Maryknoll Society Cemetery.