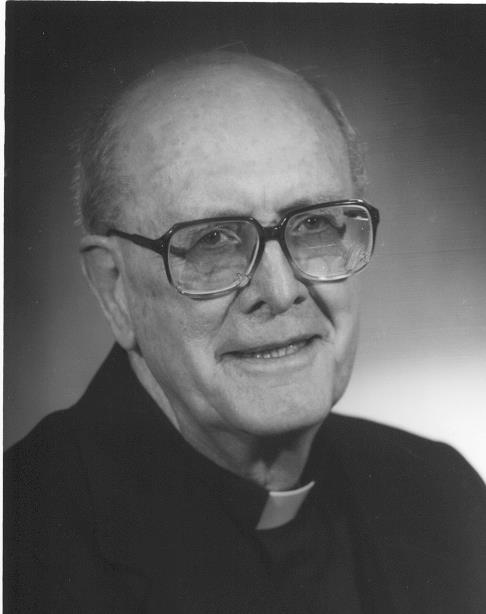 Father John P. Casey, MM
Born: August 28, 1924
Ordained: June 9, 1956
Died: October 23, 2018
John Patrick Casey was born on August 28, 1924 in Lynn, Massachusetts, one of two sons of John Thomas Casey of the Lynn Police Force, and Alice G. Rogers Casey. John attended St. Mary's Grammar School and High School in Lynn, graduating in 1943.
He was drafted into the Army in July 1943 and, after Basic Training, was assigned to the Army Corps of Engineers. He served in the Pacific Theater and participated in the Okinawa Campaign in 1945. He was honorably discharged from the Army on March 17, 1946.
He entered Maryknoll at Lakewood, New Jersey in September 1947. He received a Bachelor of Arts degree in Philosophy in 1951, a Bachelor of Sacred Theology in 1955, and a Master's of Religious Education in 1956. In 1980 he received a Master's of Theology in Scripture from Weston School of Theology.
After ordination on June 9, 1956, Father Casey was assigned to work in Tanzania, East Africa. With the exception of one year teaching Latin and serving as Spiritual Director at Bedford Novitiate, and two years of Scripture Studies at Weston College, Cambridge, Massachusetts, Father Casey spent his entire missionary career in Musoma Diocese in Tanzania, where he worked mainly in parish ministry. For eight years, from 1989 through 1996, he served as Chaplain for the Immaculate Heart Sisters of Africa and was especially engaged in their formation program for candidates, postulants, and novices, where he taught Scripture and Church History. During those years there were many young women in Tanzania applying to enter Religious life.
Father Casey retired in November 1996, when he returned to the United States, taking up residence with his brother, Robert, in the Boston area. For many years he helped out in several parishes, especially at St. Joseph's Parish in Lynn, Massachusetts. In 2001 he joined the Senior Missioner Community. Father Casey returned to Maryknoll, New York in March 2016 and resided at Maryknoll Society Center.
A Rosary and wake service was held at 4:00 p.m. on October 30, 2018 in the Holy Spirit Chapel in the Maryknoll Society Center. The Rite of Reception took place at 9:30 a.m., on October 31, 2018 in the Spellman Room, followed by viewing in the Lady Chapel until 10:45 a.m.
The biography was read by Father Kenneth J. Sullivan. Mass of Christian Burial followed at 11:00 a.m. and was concelebrated in Queen of Apostles Chapel. Father Michael J. Snyder was Principal Celebrant and homilist. Burial followed in Maryknoll Society Cemetery with Father Edward J. McGovern conducting the graveside service.