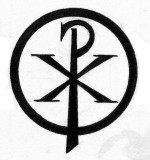 Seminarian John X. Kelley
Born: April 21, 1935
Oath: June 29, 1958
Died: August 15, 1958
John Kelley was born on April 21, 1935 in Hopkinton, Massachusetts. He came to Maryknoll in September, 1954 after finishing one year at Holy Cross College in Worcester. He had been thinking about missionary work for five years previously. When he was finally able to follow in the footsteps of his patron, St. Francis Xavier he threw himself wholeheartedly into his studies. He was described by his classmates as a serious student and one who had the makings of a leader.
Some of his classmates, who knew John well, remarked on his devotion to apostolic poverty. He tried to limit himself to essentials, getting along on just what was necessary and so inuring himself to whatever hardships he might encounter in his missionary life. In the application to Maryknoll, filled out in 1954, to the question 'What is your idea of the life and work of a foreign missioner?' he replied: "This type of life calls for much sacrifice."
On the feast of the Assumption of Our Lady, 1958, John was involved in a fatal car accident which took his own life and that of two fellow seminarians. The men had just enjoyed a visit with the orphans at St. Joseph's Home in Peekskill, N.Y.
Solemn Mass was offered in the Seminary Chapel on August 19, 1958 for John Kelley. Interment was in his family plot at the request of his father.