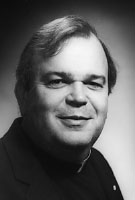 Father Jose A. Aramburu, MM
Born: October 2, 1947
Ordained: May 5, 1984
Died: August 18, 2012
Father José Arámburu died on August 18, 2012 at St. Teresa's Residence, Maryknoll, New York.  He was 64 years old and a Maryknoll priest for 28 years.
José Angel Arámburu was born in Arecibo, Puerto Rico on October 2, 1947, one of two sons of José Arámburu and Aida Iguina de Arámburu.  He attended Colegio San Miguel Grade School and San Miguel High School in Utuado and obtained a BS in Chemical Engineering in 1972 from the Recinto Universiterio de Mayaguez, of the Universiterio de Puerto Rico.  After working for the then Puerto Rico Water Resources Authority for six years, José entered Maryknoll at Hingham in September 1978. In May 1980 José was assigned to the Theological Education and Formation Overseas (T.E.F.O.) program in Tanzania and worked at Bunda and Zanaki Parishes in the Musoma Diocese.  After completing this three-year program, he returned to the United States and received a M.Div. degree in Theology from Maryknoll School of Theology in 1984.  In February 1984 he was elected Temporary Oath Delegate to the Eighth General Chapter.
Father Arámburu was ordained May 5, 1984 and assigned to the Peru Region.  At the end of the Chapter, in late 1984 he went to Cochabamba to study the Aymara language.  After completion of these studies, he worked among the Aymara people in Huancané for three years. In 1987 he was assigned to work at the Southern Andes pre-Seminary program in Ilave in the Juli Prelature. There he served as Director of vocations and Director of the pre-seminary program.
In early 1992 Father Arámburu returned to the United States and in March 1992 was assigned to the Office of Society Personnel on a part-time basis while working toward a Master's of Social Work at Fordham University.  Upon completion of his studies in 1995, he was appointed Assistant Director of the department and Director in January 1996.  In November 1995 he was elected second U.S. Delegate to the Tenth General Chapter.  When the newly created Department of Member Services was formed in November 2000, he was named its first Director.  In March 2001 Father was appointed Facilitator for the Eleventh General Chapter which was held in Bangkok, Thailand and Maryknoll, New York beginning February 2002.
After almost ten years of U.S. Society service, in September 2001 Father Arámburu began a sabbatical and in January 2003 after Chapter was assigned to the Hong Kong Region where he studied the Cantonese language and also served as a prison Chaplain.  In May 2007 he assumed the position of Hong Kong and China Local Group Superior, and he was also elected as Regional Superior of the Asia Region.
As Regional Superior of Asia, he attended the Twelfth General Chapter, at which he was elected Vicar General and took office Nov. 25, 2008.  While serving as Vicar General, Father Arámburu continued his pastoral ministry of serving those in prison at Sing Sing Prison in Ossining, New York. Illness necessitated his move to St. Teresa's Residence in April 2012.
Wake services were held at 4:30 p.m. on August 22, 2012 at St. Teresa's and at 7:30 p.m. in Queen of Apostles Chapel at Maryknoll Center where Father Paul Masson officiated and Father Edward McGovern read the biography.  A Mass was concelebrated in Queen of Apostles Chapel on August 23, 2012 at 10:00 a.m.  Father Edward Dougherty was Principal Celebrant and Father Robert Lloyd homilist.  A Mass was also celebrated on August 24, 2012 at the Parish of San Miguel Arcángel in Utuado, Puerto Rico, where Father Paul Masson was principal celebrant and homilist.  Burial took place in the Municipal Cemetery of Arecibo.