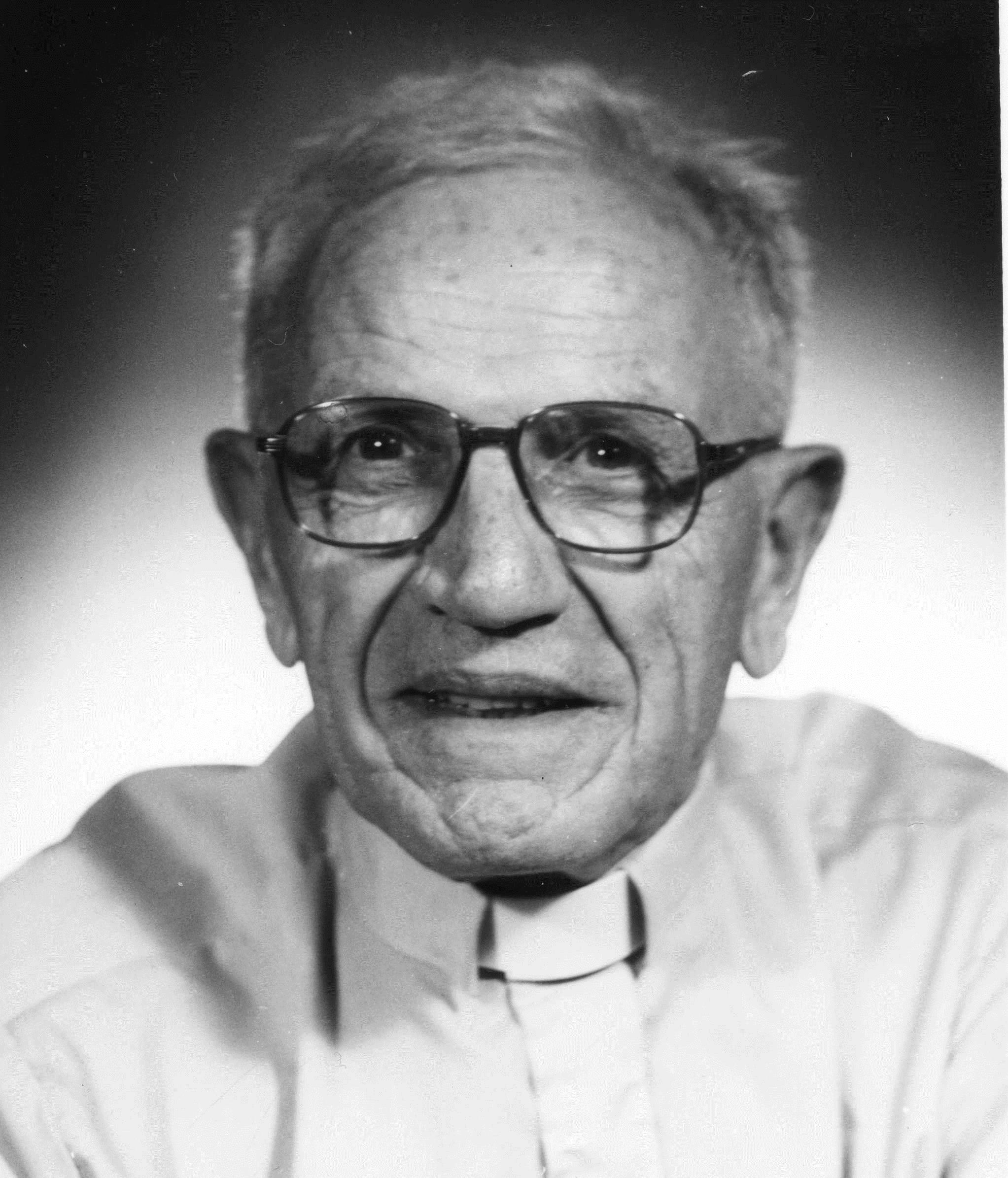 Father Joseph C. Nerino, MM
Born: September 16, 1918
Ordained: June 10, 1950
Died: March 1, 2015
Father Joseph C. Nerino died on March 1, 2015 at Mission St. Teresa's, Maryknoll, New York. He was 96 years old and a Maryknoll priest for 64 years.
Joseph Columbus Nerino, one of five children of Bernardo and Josephine Scalesse Nerino, was born on September 16, 1918, in Dorchester, Massachusetts. He had three brothers and one sister. His early schooling was at Christopher Gibson Grammar School and Roxbury Memorial High School. After graduation from high school, he entered Maryknoll and was sent to Akron, Ohio for a year of special Latin. He then entered Maryknoll Junior Seminary (Venard), Clarks Summit, Pennsylvania in September 1941. He received his Bachelor of Arts degree in Theology and was ordained a priest at Maryknoll, New York, on June 10, 1950.
After ordination, Father Nerino was assigned to the Maryknoll Mission in Guatemala, where he served for the next 50-plus years. After language studies he served for three years as assistant pastor of the Jacaltenango Parish in the remote Cuchumatanes Mountains. In 1954 he was appointed assistant pastor in Cuilco Parish and then became pastor of the Aguacatan Mission in Huehuetenango where he built up a very thriving parish. Father Nerino constructed a parochial school and convent with Salesian Sisters in charge, restored the old colonial church, and served there as pastor for eighteen years. In 1973 he was assigned to the Development Department as assistant Director of the Houston Development House. A year later in 1974 he returned to Guatemala as the pastor of the Ixtahuacan Parish. Father Nerino remained in Ixtahuacan until January 1980 when he was transferred as pastor to the Chiantla Parish which is very near Huehuetenango. In 1984 he attended Maryknoll Spiritual Renewal Program in Israel and then returned to Guatemala and Chiantla Parish. In 1997 Father Nerino moved to the Society Center House in Guatemala City and was retired on April 1, 1998. However, he continued to minister to the people in Guatemala.
In May, 2004 Father Nerino joined the Retirement Community (Senior Missioner Community) with residence in Los Altos, California where he lived until May 2013 when he moved to St. Teresa's Residence, Maryknoll, New York.
A Rosary and wake service was held at 4:00 p.m. on March 5, 2015 at St. Teresa's. The body was received at the Maryknoll Society Center at 9:15 a.m. March 6, 2015. Father Nerino's family received condolences and prayers until 10:45 a.m. in the Lady Chapel. The biography was read by Father Richard Callahan. Mass of Christian Burial was concelebrated in Queen of Apostles Chapel on March 6, 2015 at 11:00 a.m. Father Joseph La Mar was Principal Celebrant and Father William Mullan was homilist. Burial followed in Maryknoll Society Cemetery with Rev. Joseph Everson III conducting the graveside service.