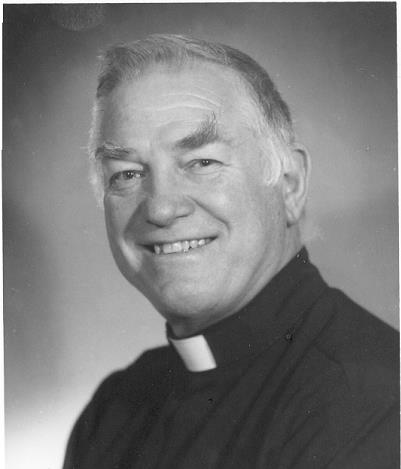 Father Paul J. Brien, MM
Born: September 4, 1933
Ordained: June 11, 1960
Died: July 6, 2016
Father Paul J. Brien died at Mission St. Teresa's in the evening of July 6, 2016.   He was 82 years old and a Maryknoll priest for 56 years.
Paul Joseph Brien, son of Arthur and Marie Clement Brien, and an identical twin of Maryknoller, Father Peter C. Brien, was born in Escanaba, Michigan, on September 4, 1933.  Upon completing his elementary education at St. Joseph's School in Escanaba, he entered Salvatorian Seminary in St. Nazianz, Wisconsin.  After two years of college at Salvatorian, he entered Maryknoll in September 1953 and was ordained at Maryknoll, New York on June 11, 1960.
Father Brien was assigned to the Taichung Diocese in Taiwan and after language courses began work in Nantou.   In 1963, he began work in Changhua Hsien. In 1968, he was made pastor of Lukang parish.  Six months later, he became pastor of Tien Chung Catholic Church and in 1978 began the task of obtaining funds to build a new church.  The Church was finally completed in late 1980.  In 1973 he was appointed Second Assistant Regional Superior and in 1982, Assistant Regional Superior for the Taiwan Region.  When Father Brien was elected as Regional Superior of the Taiwan Region, effective October 1985, he moved to the Taichung Society House.
Father Brien was re-elected as Regional Superior in October 1988 and upon completion of his second term, and after a much-deserved sabbatical, he was assigned to the Development Department as of July 1992 and began work in Seattle.  Father Brien was named Director of the Detroit House in 1993.  However, Father Brien remained in Detroit, continuing doing Development work until January 2001.  After his eight-year commitment to Development service, Father Brien was assigned to the Taiwan Region with retired status effective January 1, 2001.  He returned to Taiwan and lived in the Taichung Society House with his twin brother Peter, until his return to the United States in May 2012, when he took up residence at Mission St. Teresa's.
A Rosary and wake service was held at 4:00 p.m. on July 18, 2016 at St. Teresa's.  The body was received at the Maryknoll Society Center at 9:30 a.m. on July 19, 2016.  Father Brien's family received condolences and prayers until 10:45 a.m. in the Lady Chapel.  The biography was read by Father Delos Humphrey.  Mass of Christian Burial followed at 11:00 a.m. and was concelebrated in Queen of Apostles Chapel.  Father John Moran was Principal Celebrant and homilist.  According to Father Brien's wishes, he was cremated and the cremains brought back to Taiwan for interment.