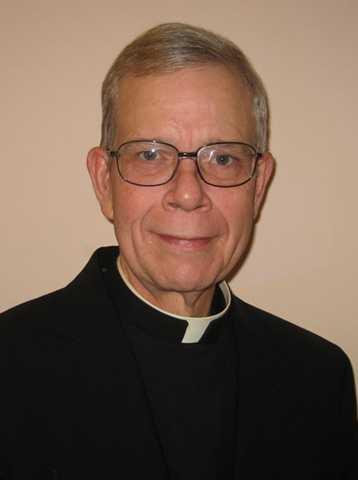 Father Ronald L. Green, MM
Born: March 1, 1953
Ordained: June 8, 1985
Died: August 6, 2017
Father Ronald L. Green died on August 6, 2017 at Mission St. Teresa's.  He was 64 years old and a Maryknoll priest for 32 years.
Ronald Lee Green, son of James and Noreen Fortman Green, was born in Monroe, Michigan on March 1, 1953.  He had two brothers; Charles and Gary.  He attended Mason Senior High School and after graduation, attended Monroe County Community College, where he earned an AS in Police Administration.  He then went on to obtain a B.S. in Law Enforcement from Ferris State College in 1975.  After working for four years, Ronald entered Maryknoll in September 1979.
In July 1982, Ron was assigned to Overseas Training Program in Kenya and after language studies in Musoma, Tanzania work in the Kilifi parish in Nairobi.  He returned to the United States and received a M.Div. degree in Theology from the Maryknoll School of Theology in May 1985 and was ordained June 8, 1985.
Father Green was assigned to the Kenya Region and worked in Buru Three parish in Nairobi for six months until being assigned to the Jericho parish and two years later was appointed as pastor in the Marafu parish.  In August 1990 Father returned to the United States and had various assignments, including to the Development Department working in the Buffalo, New York area and at the Terence Cardinal Cooke Health Care Center in New York City as Assistant Director of Pastoral Care and Resident Priest/Chaplain from June 1994 to February 2009.
In March 2009 Father Green moved to rural upstate New York and began work as administrator of St. Joseph's Parish in Worcester. Father Green returned to Maryknoll, New York in the spring of 2017.  He resided at Mission St. Teresa's.
A Rosary and wake service was held at 4:00 p.m. on August 10, 2017 at Mission St. Teresa's. The body was received at the Maryknoll Society Center at 9:30 a.m. on August 11, 2017. Father Green's family and friends received condolences and prayers until 10:45 a.m. in the Lady Chapel. The biography was read by Brother Wayne J. Fitzpatrick, M.M.  Mass of Christian Burial followed at 11:00 a.m. and was concelebrated in Queen of Apostles Chapel.  Father David A. Smith, M.M. was Principal Celebrant and Father Lawrence J. Lewis, M.M. was Homilist.
A wake service was held at Heller and Skinner Funeral Home, Worcester, NY 12197 on Sunday, August 13, 2017 from 4:00-6:00 p.m.
A Mass was held at St. Joseph's Catholic Church, Worcester, NY 12197, on Monday, August 14, 2017 at 11:00 a.m. Burial followed in St. Joseph's Cemetery in Worcester, NY.