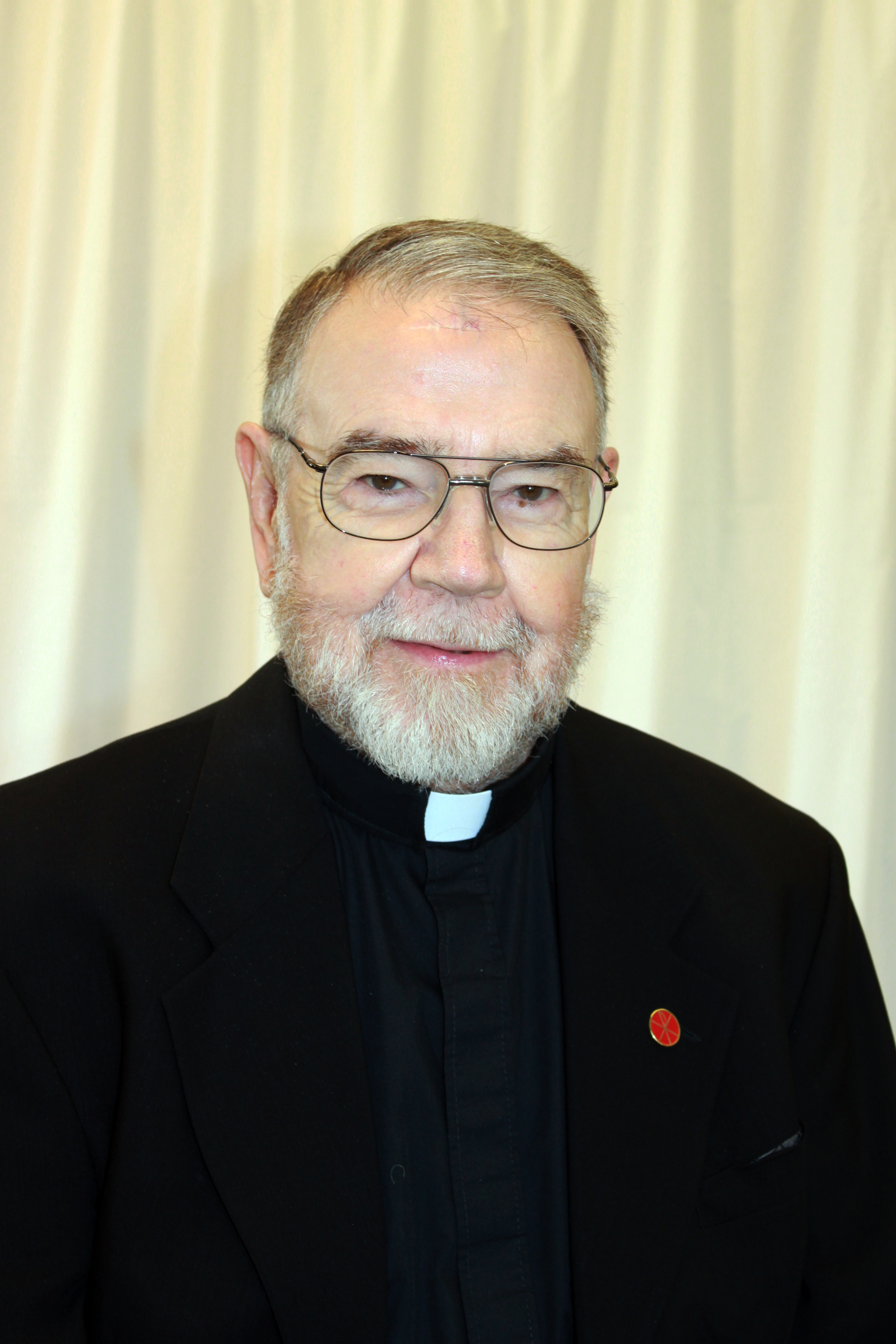 Father Thomas A. Ahearn, MM
Born: January 28, 1936
Ordained: June 8, 1968
Died: September 2, 2019
Father Thomas A. Ahearn died on September 2, 2019 at Westchester Medical Center, Valhalla, New York.  He was 83 years old and a Maryknoll priest for 51 years.
Thomas Aquinas Ahearn was born in Norwood, Massachusetts on January 28, 1936, son of William and Mary Corcoran Ahearn, and one of five brothers. He attended St. Catherine's grammar school, graduated from Norwood High School in June 1953, and graduated from Boston College in June 1957 with a Bachelor of Arts degree in Social Science.  In June 1958, he earned a Master of Science degree in Business Administration from Columbia University.  Thomas served in the U.S. Army Reserve from October 1958 to April 1959 and then worked for a Wall Street firm as a stockbroker for the next two and a half years.  In November 1961, he was called to active duty during the Berlin Crisis and served for ten months.  In preparation for the priesthood, he studied for one year at the School of St. Philip Neri in Boston, MA.
He entered Maryknoll Seminary, NY in July 1963, and was ordained a priest at Maryknoll Seminary on June 8, 1968.  After ordination, Father Ahearn was assigned to the Maryknoll mission in Venezuela.  Upon completing a Spanish language course at Maryknoll's Instituto de Idiomas in Cochabamba, Bolivia, his first parish assignment was to Parroquia Espiritu Santo in Valencia, Venezuela.
In August 1976, Father Ahearn was assigned to the Maryknoll Education Department for the purpose of one year studies in Spirituality at the Graduate Theological Union at Berkeley, CA.  In August 1977, he was assigned to the staff of the Orientation Program at Maryknoll Seminary at Hingham, MA, and two years later, became Director of the Orientation Program for the seminarians at Hingham for a term of three years.
In June 1982, Father Ahearn returned to Caracas, Venezuela and was appointed to serve with the new team of Maryknoll Lay Missioners in Barquisimeto.  On July 17, 1992, he was appointed Assistant Regional Superior of the Venezuela Region, and when the Region became a Unit in June 1994, he was appointed Coordinator of the Unit.  He was reappointed in 1995.  As Unit Coordinator, he was a delegate to the 1996 General Chapter.
Father Ahearn returned to the United States in 1999, and in February 2001 was assigned to the United States Region and appointed Assistant Director of St. Teresa's Residence.  He remained in this post until June 2005, when he began a sabbatical.  On March 1, 2006, Father Ahearn joined the Retirement Community (now Senior Missioner Community).  He was appointed First Assistant to the Superior of the Retirement Community in March 2009 and was re-appointed for a second three-year term in March of 2012.  He was elected as the First Official Delegate from the Retirement Community to the Thirteenth General Chapter in 2014.  Father Ahearn continued to reside at the Society Center in Maryknoll, NY, and in June 2018 he celebrated his Fiftieth Jubilee as a Maryknoll priest.
A Rosary and wake service was held on September 10, 2019 in the Holy Spirit Chapel at the Maryknoll Society Center.  Father Ahearn's remains were transferred to the Lady Chapel on September 11, 2019, where his family received condolences and prayers.  The biography was read by Father John Felago.  Mass of Christian Burial followed and was concelebrated in Queen of Apostles Chapel.  Father Richard Albertine was Principal Celebrant and Father Joseph Heim was Homilist.  According to Father Ahearn's wishes, he was cremated and his cremains were placed in the Columbarium at Maryknoll, New York.