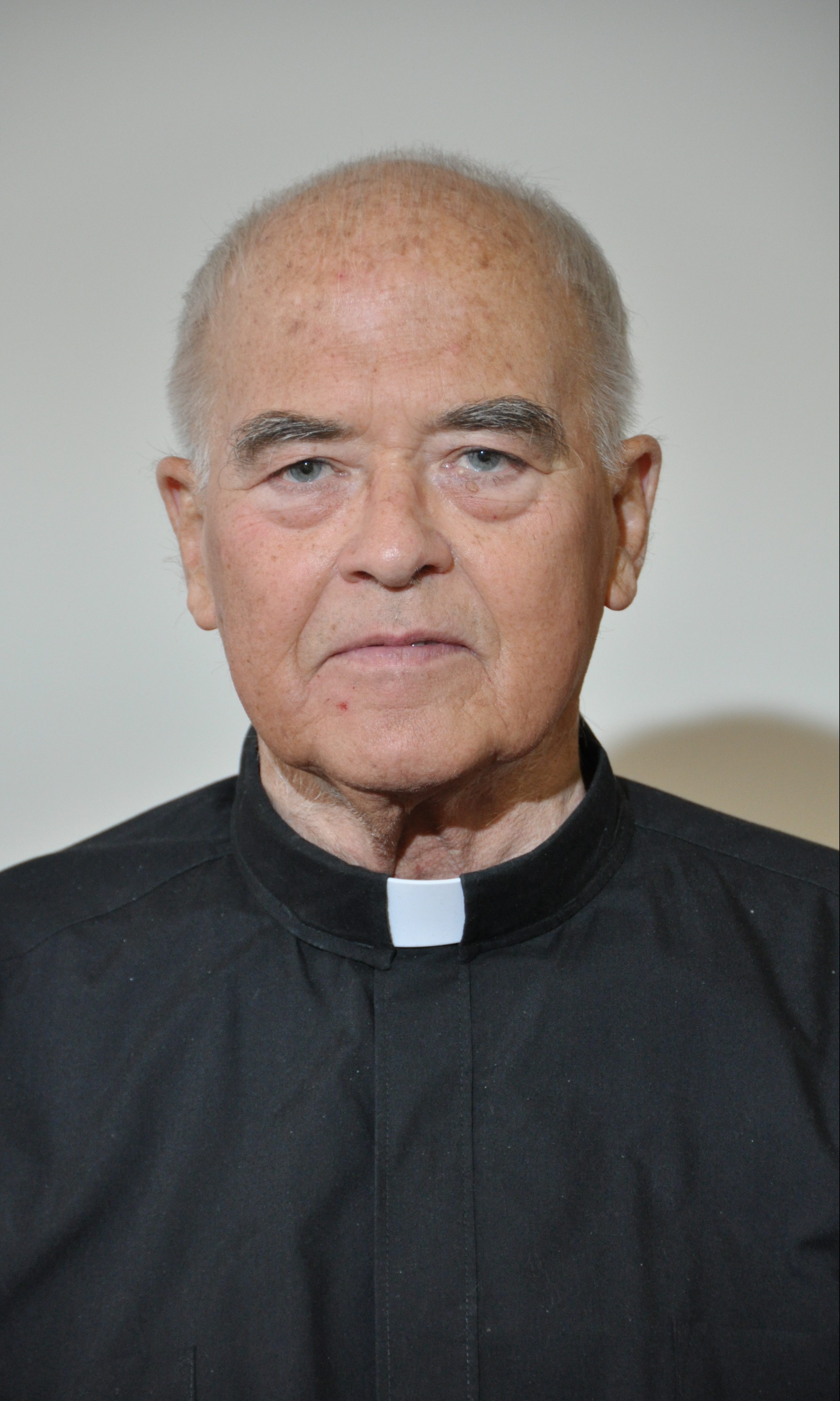 Father Thomas C. Saunders, MM
Born: November 22, 1936
Ordained: June 12, 1965
Died: June 24, 2019
Father Thomas C. Saunders died on June 24, 2019 at Phelps Memorial Hospital, Sleepy Hollow, New York.  He was 82 years old and a Maryknoll priest for 54 years.
Thomas Carl Saunders was born in Los Angeles, California on November 22, 1936, son of Walter and Anna Morrill Saunders. He attended St. Augustine Parochial School in Oakland and graduated from St. Mary's High School, Berkeley, California.  He spent one year at San Francisco State College before entering Maryknoll Junior Seminary, Los Altos, California, for special Latin studies in September 1955.  He received a Bachelor of Arts in Philosophy at Maryknoll College, Glen Ellyn, Illinois in June 1960, and received his Bachelor of Divinity and Master of Religious Education degrees from Maryknoll Seminary, New York.
Father Saunders was ordained a priest on June 12, 1965.  He was assigned to the Maryknoll mission in Mexico and began working in Tzucacab in the Yucatan.  Being bilingual from youth, he spoke excellent Spanish and was appointed assistant pastor in Santa Maria Reina Parish in Mexico City.  In July 1969, he was recalled to the U.S. and assigned to Development.  He worked in the Development House in Denver, Colorado for two years.
Father Saunders was reassigned to Mexico in July 1971.  He worked in St. Camillus de Lellis Parish and then worked as Pastor at San Juan de Aragon parish, Unidad III in Mexico City.  In 1972 he was appointed 1st Consultor to the Regional Superior; in 1975 he was appointed Assistant Regional Superior of the Mexico Region, a position to which he was reappointed for a second term on October 1, 1980.  On October 1, 1983 he was named Regional Superior of Mexico.  As such he attended the Inter-Chapter Society Assembly and Regionals' Workshop at Maryknoll, New York in September 1983 and the Eighth General Chapter in October 1984.  After returning from Chapter, Father Saunders became pastor of the large parish of St. Peter the Apostle in Mexico City, a post he held until July 1992.  From 1992 to 1999, he served as pastor of St. Joseph's Parish in the town of Juan Mata Ortiz, Chihuahua and then as pastor of Our Lady of the Rosary Parish in Coatzacolcos, Veracruz.
In December 1999, Father Saunders became pastor of Our Lady of the Sacred Heart parish, Cuichapa, Moloacán, Veracruz.  He continued in this parish ministry until returning to Maryknoll, New York in 2006.  In July 2008, Father Saunders was assigned to the Senior Missioner Community.  He continued to reside at the Maryknoll Center and celebrated his Golden Jubilee in June 2015.
A Rosary and wake service was held on July 21, 2019 in the Holy Spirit Chapel at the Maryknoll Society Center.  Father Saunders' remains were transferred to the Lady Chapel on July 22, 2019, where his family received condolences and prayers.  The biography was read by Fr. Joseph R. Veneroso.  Mass of Christian Burial followed and was concelebrated in Queen of Apostles Chapel.  Father Robert J. Lloyd was Principal Celebrant and homilist.