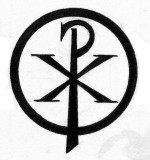 Seminarian John H. Meyers
Born: February 25, 1931
Entered: September 6, 1951
Died: August 15, 1958
John Herman Meyers was born on February 25, 1931 at Alexander, New York in the Diocese of Buffalo. He attended grade and high school in Alexander, then went to New York State Agricultural and Technical Institute at Delhi, New York for one year. During this time he was thinking of his vocation. He wrote to Maryknoll in May of 1951 asking for information on how to become a priest of Maryknoll. He was accepted and the following year went to the Venard for special Latin study. Then he moved to Glen Ellyn for his four years of college. At the novitiate he became very much interested in the apostolate. During his first year of Theology he impressed all as a quiet, hard-working, zealous student.
He renewed his Society Oath in June and received first Minor Orders of Porter and Lector. During the summer he intended to study French privately. He was selected as one of those who would represent the Seminary at the Catholic Students' Mission Crusade convention at Notre Dame. He had been asked to bring the Maryknoll booth and supplies to the convention.
However, on the feast of Assumption of Our Lady, 1958, John was involved in a fatal car accident which took his own life and that of two fellow seminarians. The men had just enjoyed a visit with the orphans at St. Joseph's Home in Peekskill, New York. He was buried at Maryknoll.