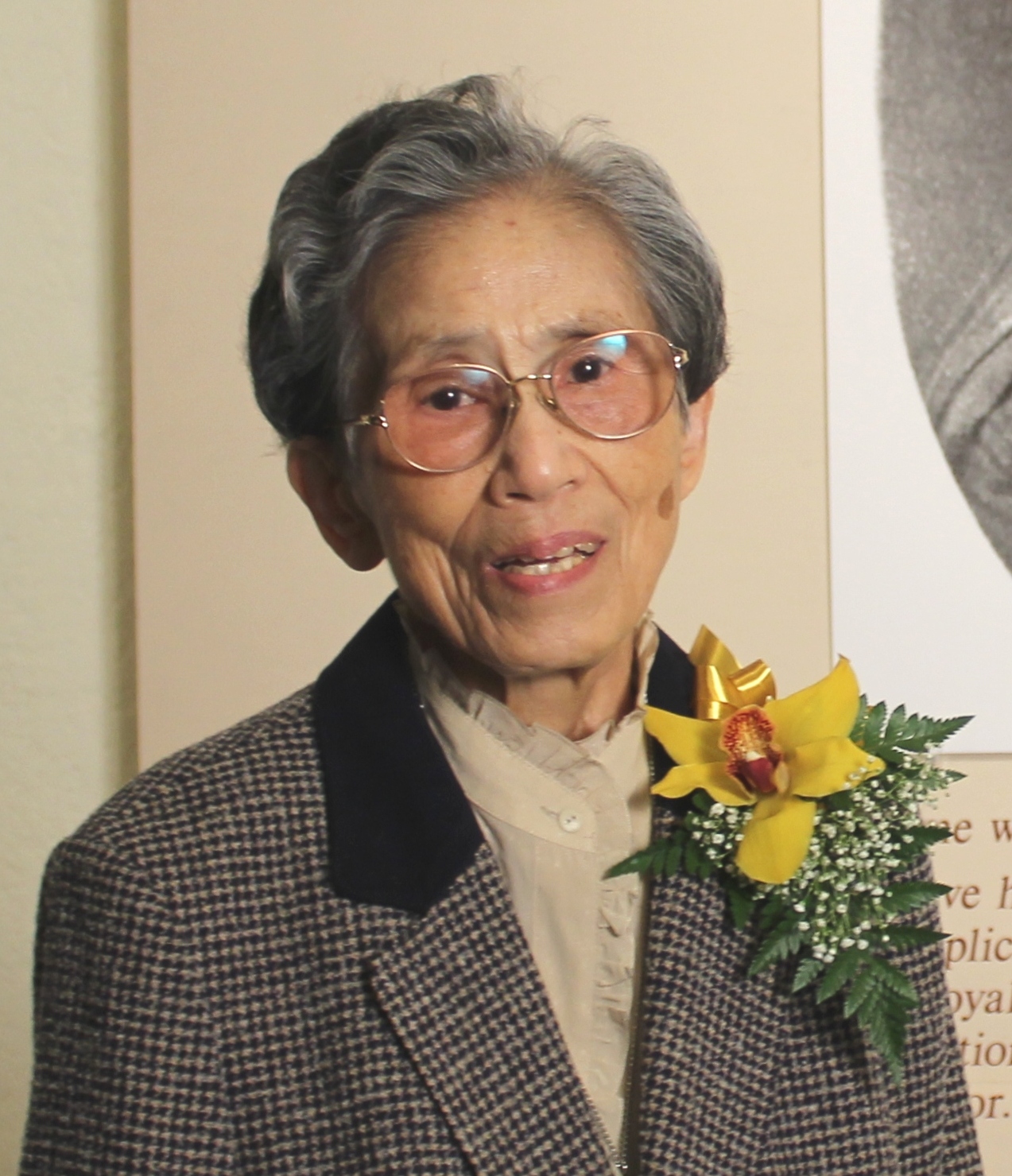 Sister Aiko Oyabu, MM
Born: October 28, 1933
Entered: June 1, 1963
Died: March 11, 2018
On the evening of Sunday, March 11, 2018, Sister Aiko Mizukami Oyabu passed away as quietly as she had lived among us. Sister was born in Amino City, Kyoto Prefecture, Japan October 28, 1933 to Wai (Mizukami) Oyabu and Masuji Oyabu. Sister was part of a large family of five sisters and two brothers, but was able to attend a Visitation Sisters' mission school. After graduation from Kyoto Heian Junior College, Aiko taught six years in primary education and two years of Middle school in the Sisters of Charity of Nevers Catholic School near Kyoto. Aiko became interested in the contemplative life, but through the Legion of Mary, in which she was active, she discovered there was a great need of working for the Gospel.
On June 1, 1963 she entered the Maryknoll Sisters' Novitiate in Manila, Philippines and as Sister Maria Assumpta made her First Profession on March 16, 1966 after which she was assigned to Japan where she made her Final Profession on January 2, 1972.
After returning to Japan Sister immediately joined the staff at Maryknoll Sisters Girls School in Yokkaichi City, Mie Prefecture where she worked with girls teaching English and leading them in various activities for service in the local community.
Sister Aiko received a Bachelor of Arts in English Literature at Seisen Women's University Tokyo, graduating in 1977. She then returned to teaching at Maryknoll Sisters Girls Junior High School. Students always found Sister easy to talk to and her Ethics class a good place to discuss issues.
In 1984 Aiko requested an overseas mission and was sent to Bolivia where she served for nine years. In an article by Peggy Ellsberg in the November 1993 Revista Maryknoll Sister Aiko's mission work in Pueblo Nuevo was described as, "making relationships in quiet ways". Sister fostered leadership in the village when sharing with them that she too was poor and weak they would respond by 'helping' take on the leadership. Aiko would also foster community by visiting people in their homes, enabling them to become a community by forming connections through her visits.
Congregational Service brought Aiko back to the Center where from 1992 to 1995, she gave service in our Maryknoll Sisters' Communications/Photo Department.
Through her connections in Bolivia Sister Aiko heard that later generations of Japanese Immigrants in Bolivia, at the encouragement of the Japanese government, had come to Japan on special work visas but were now experiencing real hardship. With the ministry of helping them in mind she returned to Japan in 1996. After a short time in Kamakura, Aiko moved to Kyoto where she was able to serve in this and other pastoral ministries until 2004 when her health began to fail and returned to the Center at Maryknoll, NY.
In 2006, Sister asked to join the Chi Ro Community where she spent her time visiting our Sisters and helping out in the Home Care Facility. We have all experienced her gentle and quiet person always showing up for activities and assisting wherever she could, despite her poor health.
Sister Aiko had faithfully kept in touch with her three sisters, two brothers and family in Japan. They could not be with us here today.
Maryknoll Father Kevin Hanlon, a friend from Japan, will offer today's liturgy for Sister Aiko.