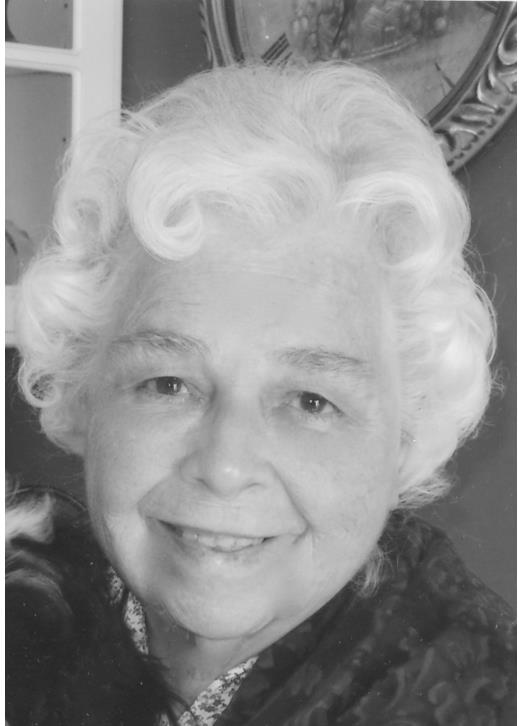 Sister Barbara Ann Walenty, MM
Born: May 26, 1928
Entered: December 30, 1956
Died: October 24, 2018
As Barbara Ann has completed her journey on earth, her favorite prayer is fulfilled:
"To do your will is my desire, To live in you, Lord, is my life,
To spread your love through all the earth, to find in you the joy of my life."
Sister Barbara Ann Walenty died on October 24, 2018 at the Maryknoll Sisters Center in Maryknoll, NY. She was 90 years old and had been a Maryknoll Sister for 61 years. Barbara was cremated and her cremains will be buried in Maryknoll Sisters Cemetery at Maryknoll, NY.
Barbara Ann was born in Detroit, MI on May 26, 1928 to Anna (Starr) Walenty and Anthony Walenty and was baptized in St. Ladislaus Parish in Hamtramck, MI. She had four brothers Thomas, John, Patrick and Donald and two sisters Gloria and Colleen. All have predeceased her.
Barbara Ann graduated from Mackenzie High School in Detroit, MI in 1946. She then attended Providence Hospital School of Nursing in Detroit, MI, where she earned an R.N. Degree. Following her training, she worked as a nurse at Detroit Memorial Hospital for two years and at Highland Park Hospital for three years.
Barbara Ann entered the Maryknoll Sisters Novitiate in Valley Park, MO on December 30, 1956 from St. Brigid's Parish in Detroit, MI. At her Reception she received the religious name Sister Rose Barbara. She made her First Profession of Vows on August 22nd, 1959 in Valley Park, MO, and her Final Profession of Vows on August 22, 1965 in Hong Kong.
After her First Profession of Vows in 1959, Sister Barbara came to the Maryknoll Sisters Center at Maryknoll, NY where she worked as Guest Mistress and in the laundry room until her assignment to Kansas City, at the Maryknoll Sisters Interracial Queen of the World Hospital. There she worked as Operating Room Supervisor until 1963. That same year, she received her first overseas assignment to Kowloontong, Hong Kong. After studying Cantonese, she served at Our Lady of Maryknoll Hospital as Operating Room Supervisor until 1970. From 1970-1972, Sister Barbara continued to serve at the hospital as: Clinical Instructor, Supervisor of the Student Nurse Hostel, and established the Student Nursing Program. In 1973, she returned to the Maryknoll Sisters Center in NY and worked in the Supportive Services Department before joining the Maryknoll Sisters Eastern United States Region in 1974. She was first assigned to Boston, Chinatown where she taught English as a Second Language and worked at the Chinatown Clinic and Tufts Medical Center from 1974 – 1975.
From 1976 – 1978, she lived in Transfiguration Parish in New York Chinatown, and worked in Cabrini Hospital Nursing Home, and at the Maryknoll Center Health Services. In 1979, she was assigned to St. Theresa School in Chicago, Chinatown, where she served as School Nurse, Teachers Aid and taught "Alcohol & Drug Education" (ADE) until 1986. She was the first volunteer for the Chinese American Service League, a newly formed Social Service Center. That same year she returned to Hamtramck, MI to care for her elderly parents.
After her Father died in 1994 she took a teaching position with the Hamtramck Pubic Schools, for the remainder of the year. She taught second grade and helped in the parish with the Religious Education Classes. Another project which was very dear to her heart was teaching drug education in the elementary school.
From 1995-1997, Sister Barbara worked in the Maryknoll Sisters Development Departments Mid-West Education/Promotion Office in Chicago, IL. In 1995 when asked to submit a bio of her life, she responded by writing: "The core value of my life has always been the love and search for God and my desire to someday see Him face to face. I hope to achieve this by my love for Jesus Christ, and by being a witness to His Gospel Message."
In 1999, she returned to Chicago, IL to retire, and volunteered as a part-time CCD Teacher and Art Teacher with children at St. Theresa's School.
In 2008, she moved to Fraser, MI to care for her sister Colleen and continued to volunteer doing pastoral work. She returned to Chicago in 2012 and became active again in St. Theresa's School. She loved being with the children and telling Bible Stories to the little ones.
In 2014, Sister Barbara returned to the Maryknoll Sisters Center, and volunteered in the Sisters' Residential Care Unit serving wherever she was needed. In May, 2018 she celebrated her 90th Birthday and some of her nieces came to celebrate with her. She became seriously ill a few months later. Her Sisters, nieces and friends accompanied her with loving devotion during the last weeks of her life. She died peacefully on October 24, 2018.
We welcome our brother Maryknoller, Father Jack Sullivan, MM who will preside at this Mass of Christian Resurrection.