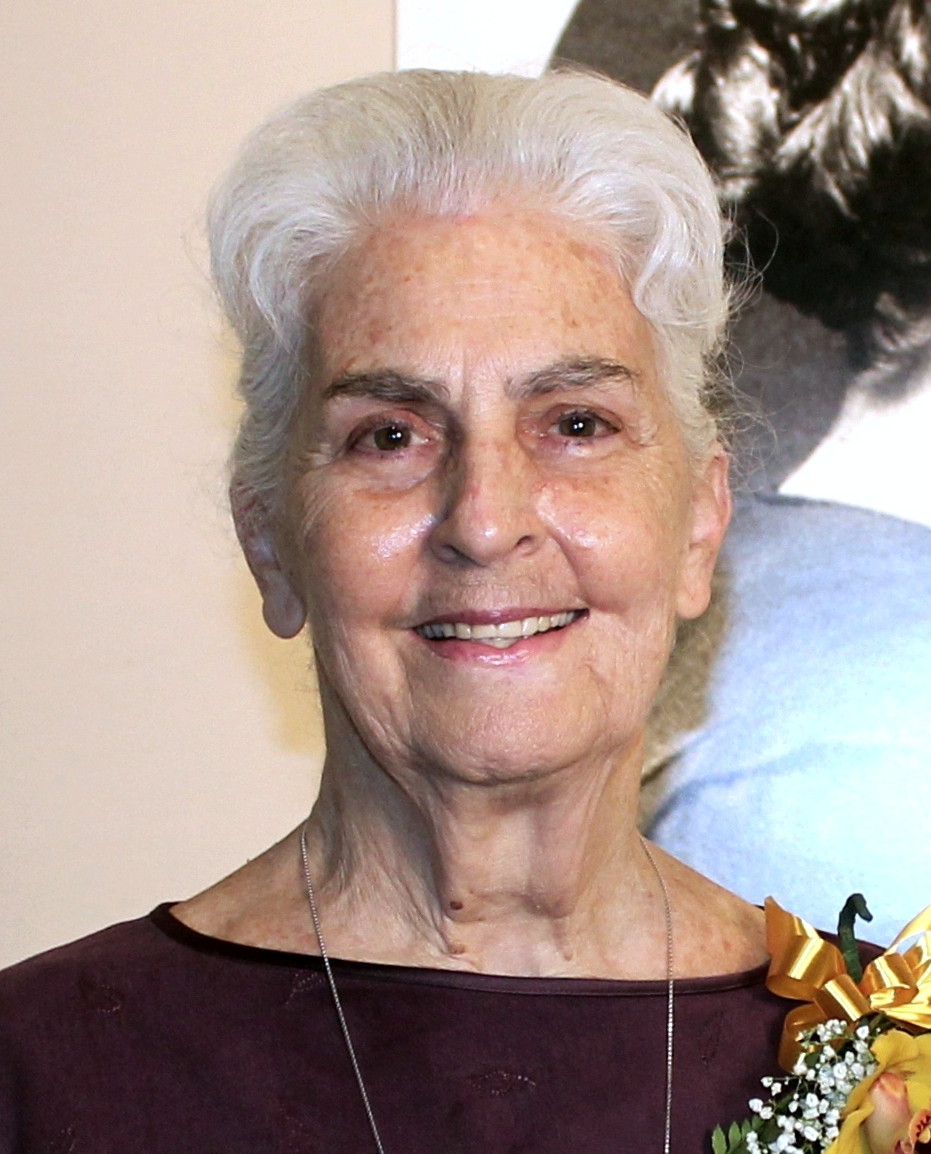 Sister Catherine Rowe, MM
Born: March 7, 1942
Entered: October 18, 1963
Died: March 12, 2017
Sister Catherine Rowe was the third child born to Verna (Kielty) and Harold J. Rowe on March 7, 1942 in Stamford, CT.  Her parents were also blessed with three sons: Peter, Fred and Bill.  Both her parents and brother Pete have predeceased her.  They were a very close-knit family with deep ties, regular communication and a deep love of all things Irish.
When Catherine was a teenager, her family moved from Connecticut to Florida to better care for her mother's health.  Catherine attended high school at the Academy of the Holy Names in Tampa, FL graduating in 1960.  Her next major step was to begin three years of study at St. Vincent's Hospital Nursing School in Jacksonville, FL.  She graduated as a Registered Nurse in 1963 and soon moved on to the next chapter in her life.
In October 1963, she entered the Maryknoll Sisters' Novitiate at Valley Park, MO joining a large group of young women drawn to the dream of becoming missionaries in one of the countries, in the four continents, where the Maryknoll Sisters work.  She made her First Vows on June 24, 1966 at Maryknoll, NY.  For the next phase of her life, she began studies at Mary Rogers College, receiving an Associates of Arts degree in 1967.
Sister Catherine was assigned to Hong Kong in 1968 where she and several classmates began the grueling task of trying to learn Cantonese, a Chinese dialect known for its complex tones and difficult grammar.  Eventually she became quite fluent and felt at home in the local language.  She spoke so well that one time an elderly blind patient said to her, "You speak like a Chinese person, but there is still something kind of western about you."  On June 2, 1974 Sister Catherine made her Final Vows in Hong Kong.
For the next ten years Sister Catherine served as a nurse at Our Lady of Maryknoll Hospital located in a low-income area of Kowloon near the famous Wong Tai Sin Taoist Temple.  It was her personal desire to remain a staff nurse, with close daily contact among people suffering various illnesses, family struggles and other challenges.  She became widely admired for her deep compassion as well as an extraordinary ability to calm patients overcome with restlessness and anxiety.
In 1978, she returned to the Maryknoll Sisters Center, Maryknoll, NY where she worked at Bethany, the Sisters' Nursing Facility.  Following her congregational service, Catherine had a period of renewal. She went to the Philippines where she took a course in CPE (Clinical Pastoral Care) at St. Luke's Hospital.  Returning to Hong Kong, she took a seven-month refresher course in Cantonese and joined the Pastoral Ministry Team at Our Lady of Maryknoll Hospital.  This ministry enabled her to spend more time with grieving family members, extending to them her gentle compassion, understanding and kindheartedness, which comforted and consoled them.  Over the years, her co-workers grew in respect and admiration for her deep layers of empathy and understanding of the human condition.  Many of these friends have kept in contact with Sister Catherine until her death.
In the year 2000 Catherine's mother died and she returned to the United States.  For the next eight years she cared for her elderly and frail father.  These were precious years for many reasons, giving her the opportunity to deepen family ties after having been overseas for so many years.  When her father died in 2008, Catherine returned to the Maryknoll Center in New York, ministering to the congregation's frail and elderly members.  A co-worker remarked, "No question about her competency: she was an outstanding nurse and care-giver.  Her compassion was deep, and her insights and humor—that gentle humor of her— helped both patient and staff."
Ever the missionary, Catherine also visited inmates at nearby Sing Sing Prison in Ossining, NY on a weekly basis.  Her outreach to these incarcerated men was another manifestation of God's love in concrete ways.
Early in March 2017, Catherine, aware that she was nearing her end, asked to be admitted to Maryknoll's Home Care where she herself had served and where she died on March 12, 2017. She had been a Maryknoll Sister for 53 years. Sister Catherine had generously donated her body to science, another sign of her total gift of self to the world.
Finally, if we wanted to describe Catherine in one basic quality, we could do no better than to quote our foundress, Mother Mary Joseph in words she wrote in 1930:
"There can be no Maryknoll Sister, no missionary Sister worthy of the name who is not heroically generous to the very last inch of her being, generous in the giving of her time, of her talents, generous in her thoughts, generous in every possible phase of religious Life."  That was Catherine!
We welcome with us here today many of Catherine's relatives and friends who have come from all over the United States to attend her wake and Memorial Mass. We also welcome our brother, Fr. Jack Sullivan, MM who will preside at this Memorial Mass for Sister Catherine.