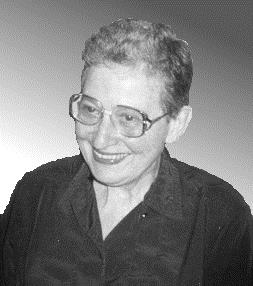 Sister Jennie Burke, MM
Born: November 5, 1924
Entered: September 6, 1944
Died: January 22, 2017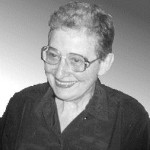 Born: November 5, 1924
Entered: September 6, 1944
Died: January 22, 2017

Sister Jennie Burke died peacefully on January 22, 2017 and had been a Maryknoll Sister for 72 years.
Jennie Martha Burke was born on November 5, 1924 in Glace Bay, Nova Scotia, Canada to Joseph and Catherine (MacDougall) Burke. She had three sisters Margaret, Catherine, and Mary, and three brothers Raymond, John and Joseph. All have predeceased her.
The Burke family moved to Boston, MA when Jennie was young. She said that she decided to be a Maryknoll Sister when she was eight years old and heard a Maryknoll Father give a promotion talk. After graduating from East Boston High School, she worked for one year in the Boston Navy Yard. She entered the Maryknoll Congregation from Sacred Heart Parish, Boston Archdiocese on September 6, 1944. At her Reception she received the religious name Sr. Miriam Terza. She returned to her baptismal name after Vatican II. Jennie made her First Vows on March 7, 1947 and her Final Vows on March 7, 1950, both at the Maryknoll Center, NY.
Receiving a Bachelor of Education Degree from Maryknoll Teachers' College in 1950, Sr. Jennie later obtained a Masters of Arts in Religious Education from the University of Seattle, WA. Throughout her life she took additional courses to better prepare for her life in mission.
After being assigned to teach at St. Anthony School in the Bronx for one year, Sr. Jennie was assigned to Hawaii where she spent the next 25 years as an elementary school teacher on the island of Oahu at St. Michael School, Waialua; Maryknoll Girls School, Punahou; St. Ann School, Kaneohe; and as principal and house superior in St. John School, Kalihi and St. Ann School in Kaneohe. She was also engaged in adult education. Sr. Jennie loved teaching and these were happy years, but after 25 years in Hawaii she felt ready for a change. She returned to Maryknoll where she did Mission Education for three years.
Her next mission assignment was to Africa where she worked from 1979 to 1986. After learning Kiswahili she spent one year in Dar Es Salaam, Tanzania with Sr. Anne Narciso, doing pastoral ministry, especially working with small Christian communities.
Anne and Jennie then went to Zimbabwe to study Portuguese and work with Mozambican refugees. When they were unable to receive permission to enter the refugee camps, they returned to Tanzania.
Sinon, an out-station of Arusha Parish was Sr. Jennie's mission for the next six years. There were few priests so they were unable to come frequently to celebrate Mass. The Sisters became Co-Pastors, the only Maryknoll Sisters in Tanzania given this title. Jennie led the weekly Sunday prayer service. The people often asked, "Who is saying Mass today, the priest or Sr. Jennie?" Besides pastoral work in Sinon, Sister raised funds for many projects including the construction of several buildings. Although there were no priests, the people became very responsive and involved in the parish activities.
Sr. Jennie left Tanzania to continue her mission journey in the United States joining the Eastern Region in 1998. She continued to serve wherever she could be of help: pastoral work and adult education. She also spent time at L'Arch in Canada.
In 1998 Sr. Jennie experienced an event which prompted her to write a letter to "Sisters, Family and Friends." She named it her "last testament". She had experienced such happenings and the last one made her realize and accept that her memory was failing. She wrote that she now understood the pain of those who are having memory loss.
In the letter Sr. Jennie thanks her family and friends for their great love and caring, saying how much she loved all of them. She thanked her Maryknoll family for all the years of living in mission with them. She expressed her gratitude for all the families in her mission in Hawaii and Tanzania. She ended the letter by expressing her special gratitude to her two dear friends, Anne Narciso and Karen Drotar, who supported and accompanied her for many years.
In 2001 Sister Jennie returned to the Maryknoll Sister Center, NY and became a member of the Chi Rho Community. Her prayer ministry was the Central Pacific Region. She continued to be involved in service whenever she could. Later she joined Maryknoll Home Care. Her last act of service was to donate her body to science.
Lastly, we thank our brother Fr. Ernest Lukaschek who will celebrate the Memorial Mass for Sister Jennie.