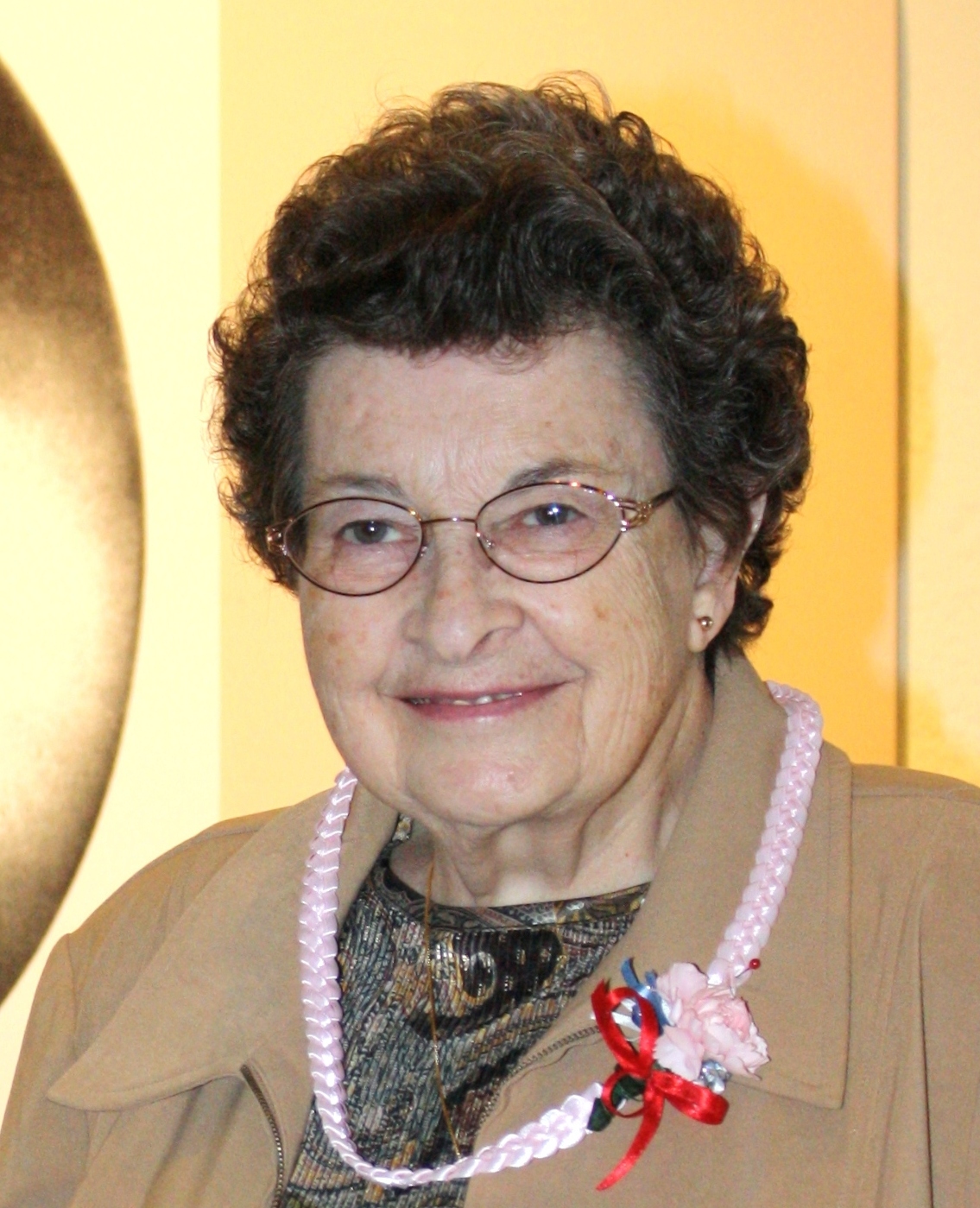 Sister Joan Toomey, MM
Born: January 18, 1934
Entered: September 2, 1952
Died: September 18, 2018
In the early hours of Tuesday, September 18, 2018, here at the Maryknoll Sisters Center, Sister Joan Toomey, peacefully and gently went home to God. She was 84 years old and had been a Maryknoll Sister for 66 years. A week earlier Joan had been anointed and during the days that followed, her Maryknoll Sisters, including Sister Martha Bourne, and dear friends, David and Mary Hoysic, accompanied her in loving and prayerful vigils.
Sister Joan Toomey was born on January 18, 1934 to Hazel (Warner) Toomey and Joseph John Toomey in New Orleans, LA where she was known as 'Jo Ann'. She had one sister, Elaine.
Joan loved music. This love of music began early. She played trumpet in both grade and high school. After graduating from Dominican High School in New Orleans, Joan (or 'Jo Ann') entered the Maryknoll Sisters Congregation on September 2, 1952 from Our Lady of Lourdes Parish in New Orleans. Here at Maryknoll she began to pronounce her name Joan. This is the name she used thereafter and by which her Sisters have always known her. At her reception, she received a religious name, Sister Lourdes Marie. Following Vatican II, she returned to her baptismal name Joan. She made first Profession of Vows on September 8, 1955 at the Maryknoll Sisters Motherhouse, NY and Final Vows on September 8, 1961 in Los Angeles, CA.
Following profession, Sr. Joan studied at Maryknoll Teachers College graduating with a Bachelor of Education degree in 1960. That year she received her first mission assignment to St. Francis Xavier Japanese Parish in Los Angeles. There she taught in the parish school and assisted with the school Drum and Bugle Corps.
In 1962, Sr. Joan received a new assignment to the Central Pacific Region where she taught Math and Science at Maryknoll Grade School in the Punahou district of Honolulu, Hawaii. In 1969 after 7 years of service in Hawaii, she was asked to return to the Maryknoll Sisters Center to help usher the Maryknoll Sisters into the computer age. To prepare for this new challenge Sister Joan served in the Data Processing Department while studying at Pace University for a Master's degree in Business Administration which she received in 1973. She was Manager of Computer Services at the Sisters' Center from 1974 to 1981. In January 1976, Sr. Joan was assigned to the Eastern US Region and lived in Ossining while continuing to work as the Manager of the Computer Services. From 1981 – 1986, Sr. Joan was appointed Director of the Development Department. During this time of service, Sr. Joan also shared her gift of music with the entire community. She served the Maryknoll Center as the Liturgy-Music Coordinator.
In 1986, Sister Joan was assigned to Hong Kong with the hope of teaching in China. In preparation, she studied Mandarin in Taiwan briefly. However, due to student uprisings in China, she was never able to achieve that desire. Instead, she became a lecturer in Math and Computer Studies at Lingnan College in Hong Kong. During her years there, Lingnan College began preparation to be raised to University level and a whole new campus was being built in the Hong Kong New Territories. Joan assisted with the preparations for the upgrading of Lingnan. She said of her time in Hong Kong, "I have always valued getting to know and appreciate my students and their families' cultures. For all these years of service and blessings, I am grateful to God and to those with whom I have shared my life."
In 1995, her sister, Elaine, became very ill. Joan returned to Maryknoll, NY and served as Congregational Service Director until 2002, traveling every year to New Orleans to care for Elaine. In 2003, Sister Joan was assigned to the Treasury Department as the Special Projects Assistant until 2011. During this time, she continued visiting and caring for her sister until her sister's death in 2015. Soon afterwards, Joan, due to her failing health, moved to Maryknoll's Assisted Living where she remained in the dedicated care of the nurses and aids until her death. Both Sr. Joan and her faithful companion, Sr. Martha Bourne, were deeply grateful for the loving care Joan received from the wonderful professional staff.
We are happy to welcome with us this morning, our Maryknoll brother, Father Mike Duggan, who will officiate at the Mass of Resurrection.