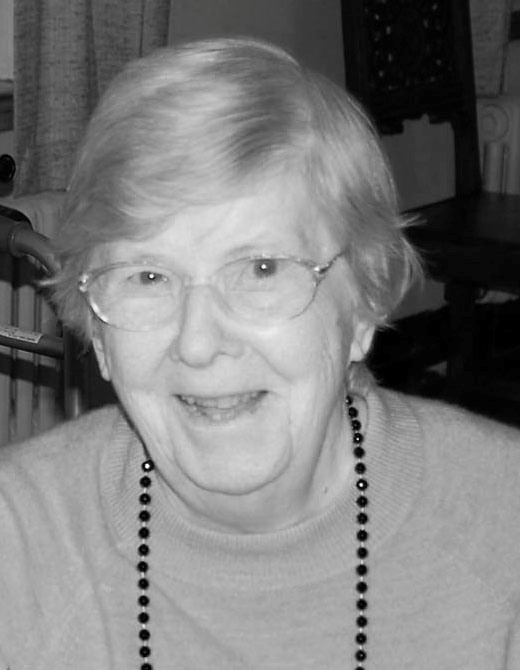 Sister Julia Hannigan, MM
Born: September 30, 1915
Entered: December 8, 1933
Died: August 15, 2015
Sister Julia Hannigan died on the Feast of the Assumption, August 15, 2015 at 9:45 p.m. in the Maryknoll Sisters Home Care. She was 99 years old and had been a Maryknoll Sister for 83 years. Julia Regina Hannigan was born September 30, 1915 to John and Julia (McCleary) Hannigan. She was one of five children. Her parents, her brothers, John and Charles and her sisters, Catherine and Ann, have predeceased her.
Julia Regina grew up in Brooklyn, NY where she attended Sacred Heart Grammar School and Mercy Commercial High School. She entered Maryknoll from Sacred Heart Parish on December 8, 1933. At her reception, she received the name, "Sister Mary Julia" which she retained throughout her religious life. She made her First Profession of Vows on June 6, 1936 and her Profession of Final Vows on June 6, 1939 at Maryknoll, NY.
Sister Julia's first assignment was to the Venard in Clarks's Summit, PA. While working there, she took classes and completed her education earning a high school diploma from Catholic University. In 1939, Sr. Julia's greatest wish was fulfilled when she was assigned to the Kaying Mission in China. Here she studied the Chinese language and did evangelization among the Haaka women and children of the area until 1950. With the advent of Communism into South China, the sisters were placed under House Arrest and in 1951 were expelled from China.
After a short period in Hong Kong, Sr. Julia was assigned to work among the Chinese on the island of Mauritius. In 1952, returning to Maryknoll for medical attention, she went on to work in the Chinatowns of New York and Philadelphia. She also served in Walterboro, South Carolina as that city underwent the dramatic change to "an integrated city".
In 1964, she was assigned to the Hong Kong/Taiwan Region and continued her evangelization work in both places. At this time she became involved in one of her more satisfying projects: teaching English to "Freedom Swimmers". These were men who had become disillusioned with Communism and swam from China to Hong Kong for a freer life. Sr. Julia helped them in a variety of ways as they endeavored to come to the United States where they had relatives. For many years she remained in contact with the Freedom Swimmers she had helped.
From 1968 to 1971, Sr. Julia returned to the States to continue her studies at Mary Rogers College, obtaining a B.A. in Education. She then returned to Hong Kong where she worked in the Maryknoll schools. Among her various projects was the organization of a much needed children's recreational center. Returning to the States, she went on to undertake ministries as a catechist and social worker among the Vietnamese refugees on the West Coast.
In 2002 she was pleased to be invited to return to her former mission in Kaying in order to attend the ordination of two Chinese priests. There she had the satisfaction of being able to contact several of the people she had instructed for Baptism in the period of 1939 to 1950. As her health began to decline, she asked to remain at the Maryknoll Center where she contributed to the life of the community in various ways. She continued to take an active part in community discussions and activities.
In her years of retirement, Sister Julia continued to try new things…she took up and developed a considerable skill in water color painting. One of Sister Julia's favorite paintings was that of Christ calming the tempest. She seems to be reminding us that the only refuge from the uncontrollable fear of the turmoil is reliance on Christ as our support and comforter.
The Maryknoll Sisters wish to express our deep appreciation to the Home Care Staff for their devoted care of Sister Julia. We welcome Sister Julia's family and friends with us here today. Their visits were always a joy to her. We are particularly pleased to welcome Fr. John Chen who is here from China and who will preside at the Eucharistic Liturgy of the Resurrection for Sister Julia.