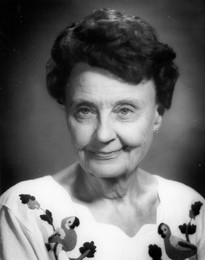 Sister Lorraine Therese Beinkafner, MM
Born: November 23, 1928
Entered: October 5, 1946
Died: October 18, 2019
Sister Lorraine Therese Beinkafner died peacefully on October 18, 2019, at the Maryknoll Sisters Center.  She was a few weeks short of her 91st Birthday and had been a Maryknoll Sister for 73 years.  She generously donated her body to science.
Lori was born in Albany, New York, to Mary (Brust) Beinkafner and Charles J. Beinkafner. She had two sisters, Marjorie Ann and Virginia, and one brother Paul, all of whom have predeceased her.
Lori attended the Holy Names Academy, Albany New York, from 1943 to 1946. While still a senior she applied to Maryknoll for entrance, and was accepted after her graduation.
At her Reception into the Maryknoll Congregation, she received the Religious name of Sister M. Martin Therese. After Vatican II she chose to return to her Baptismal name, Lorraine Therese.   On April 6, 1949 she professed her First Vows at Maryknoll Center, and her Final Vows on April 6, 1952 also at the Maryknoll Sisters Center, NY.
While at Maryknoll, Lori studied at the Maryknoll Teachers College, obtaining a Bachelor of Science Degree in Education in 1952. She later studied at Mundelein College in Chicago where she obtained a Master's Degree in Religious Education in 1970.
To Lorraine's delight, immediately following her graduation from Maryknoll Teachers College, she was assigned to Ancon, Panama Canal Zone, where she enjoyed teaching.  To this day, some of her students still faithfully keep in touch with her. In 1961, she returned to the Maryknoll Center to work in Mission Promotion in the Texas and Illinois areas.  During part of this time, she lived at Rosary Convent in Chicago, IL where she served as the Local Superior and became a mentor for many young Sisters living and studying in the area.
Lori completed her service in Promotion in 1971. She spent the next 22 years in pastoral team work in three Guatemalan dioceses in the parishes of San Pedro Necta, in Huehuetenango; San Antonio Palopo in Sololá; and San Antonio Sacatepéquez in San Marcos. The last two were priestless parishes where their bishop appointed Lorraine and another Sister as parish administrators. The Sisters endeavored to meet many pastoral needs in numerous villages. Lori trained women and men to be leaders in the faith as well as in ways to improve family and Christian community life.  She served as Co-Pastor in charge of the Parish and Co-Pastor of the Women's Diocesan Work in San Antonio Sacatepequez, San Marcos. The instability and civil unrest in the country often made carrying out these pastoral ministries very difficult or near to impossible. To be better prepared in these pastoral services, during her renewal times, Lori enrolled in the Clinical Pastoral Education Course in Wisconsin and obtained her NCCA certification as a Catholic Chaplain in 1993. This experience had a deep and lasting effect on her life in mission.
1993 found Lorraine in San Salvador, El Salvador where for the next seven years, she, with Sister Mary Annel, was part of an AIDS prevention team. Lori helped design workshops for the Ministers of the Sick in the parishes of the Archdiocese. The Sisters also provided basic information about AIDS, and attempted to correct erroneous ideas about AIDS. Today the "Salvadoran Foundation for the struggle against AIDS" honors both Sisters in the name of the foundation: "Maria Lorena" "Maria" for Mary Annel and "Lorena" for Lori.
In 2001, Lori was asked to return to Maryknoll, and appointed Assistant Director of the Development Department, until 2004.  On completion of this assignment, she responded to a newly organized Mission work in El Paso, Texas where she was part of the Maryknoll Border Team, composed of Priests, Sisters, Lay Missioners, and local community, working with migrants.  Her task at Las Americas (American Immigration Advocacy Center) involved working with abused women and preparing the paralegal work necessary.  This put her in touch with an organization called VAWA (Violence against Women Association) also doing this work.
With this very rich mission background and despite being challenged by cancer, she retired in 2012, and chose to become a member of the Eastern US Region of the Maryknoll Sisters.  However, she did not stop there. She was interested in doing volunteer Hospice work at Phelps Hospital, Sleepy Hollow, NY and attended a program for volunteers who accompanied those who were in the end stages of life.    She was then assigned clients to follow and assisted them in their passage from this life into their new life. She did this for 7 years.
Simultaneously, during the Spring and Summer months when the Maryknoll Mission Institute was in session, she volunteered as part of the Hospitality Team, performing with perfection as she did all her work throughout her life, until August of 2019.
As a member of the Eastern US Region of Maryknoll, her gentle presence and deep spirituality was a gift to all of us.  Lori's life taught us not to lose the deep desire to keep learning throughout life. Which is what she did even at the time when life was leaving her.
In September of this year, Lori's physical needs were such that she could no longer remain at her home in Croton.  She was welcomed to the Home Care here at the Center, and received Palliative/Hospice care, lovingly administered by the dedicated Staff at our facility.
We welcome our Maryknoll Brother, Fr. David La Buda, who will celebrate Sister's Memorial Mass with us.