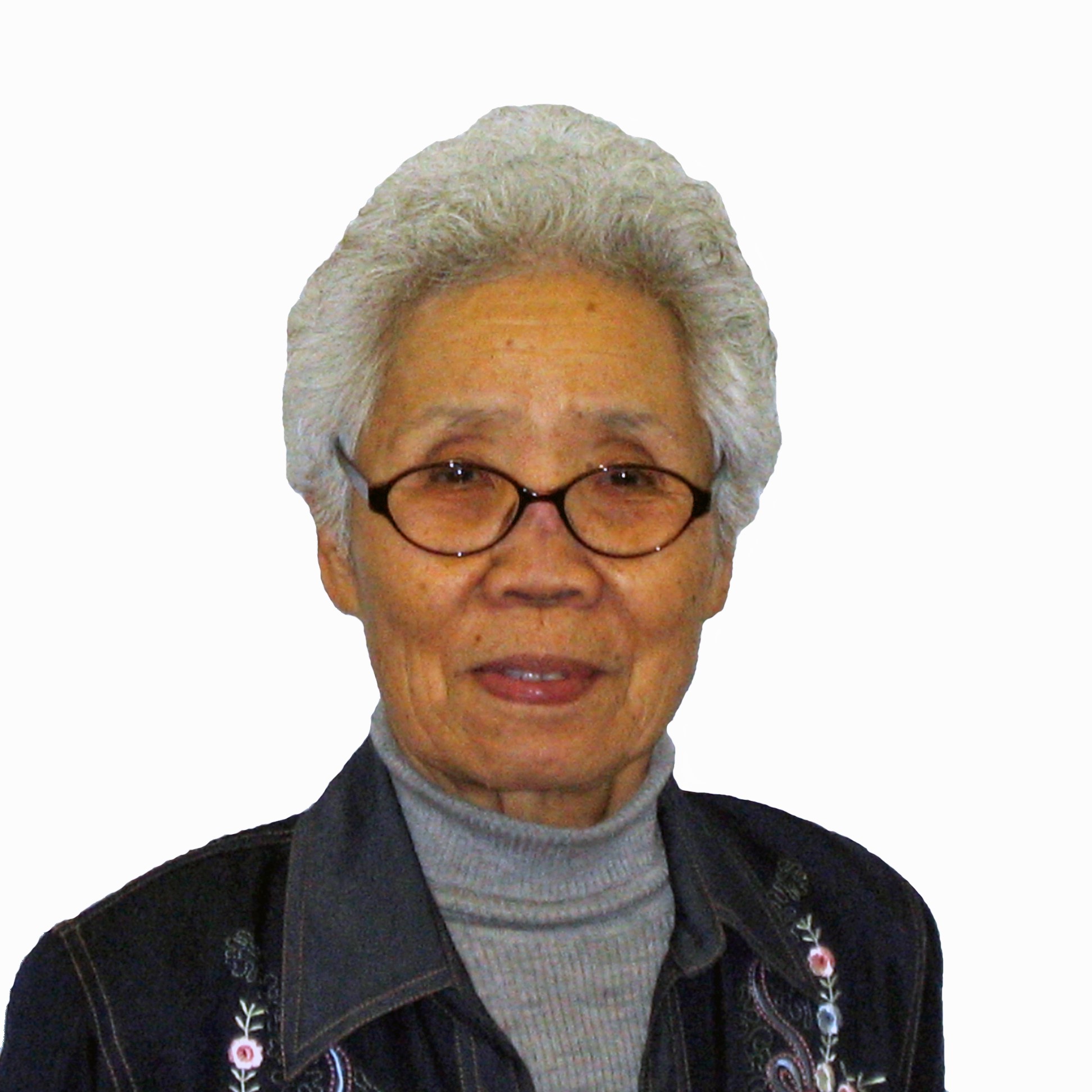 Sisters Lucia Yu, MM
Born: January 11, 1931
Entered: September 16, 1965
Died: November 9, 2020
"To love thy God with all thy strength and heart and love thy neighbor as thyself." These are the words that our Sister Lucia Yu tried to live by throughout her life as a Maryknoll missioner. We have come together this morning to celebrate the life of Sister Lucy, as we affectionately called her, and to thank God for her many years of dedicated service in Kenya, Korea and China. Sister Lucy passed through death to eternal life on November 9, 2020 at the Maryknoll Sisters Center. She was 89 years old and had been a Maryknoll Sister for 55 years.
Sister Lucy was born on January 11, 1931 in Pusan, South Korea, to In Kun Yu, her father, and Ki Duk Bin, her mother, and given the name of Woo Gum. Having a good sense of humor throughout her life, Lucy always laughed, explaining that her name meant, "Yet another daughter." Later her father changed the Chinese characters for her name to two which meant, "silk," a more likeable adaptation.
Sister Lucia was born the 4th daughter, but two of her sisters died in childbirth, so she became the 2nd daughter. She had two brothers, Dr. Bong Yel, who has visited us often from Canada, Kang Yel (deceased) and two sisters, Ye Ja, and Soon Ok (deceased). She was also close to her niece, Yun Hee and her family.
In April 1946 Lucy graduated from Pusan Kyung Nam Girls High School. Her long-held dream was to write poems and novels, but on the recommendation of one of her teachers, she entered Seoul Women's Medical College for pre-medical studies. She graduated with her diploma as a medical doctor in April 1955. After completing her internship at the same hospital, she went to Pusan Ilsin Hospital, a women's hospital under the direction of the Australian Mission connecting there with Dr. MacKenzie, an Australian doctor in charge of Midwife Training. That compassionate doctor became a great inspiration and model to Sr. Lucia who said, "I admired her ability to love everyone she came in contact with. She taught me to sacrifice with love regardless of a person's race, religion or economic status."
The long journey of becoming a qualified medical specialist led Sr. Lucia to Good Samaritan Hospital in Dayton, Ohio, then to Methodist Hospital in Peoria, Il. And in June, 1961, to St. Mary's Hospital in Milwaukee, Wisconsin where she completed her residency in Obstetrics and Gynecology. It was at St Mary's Hospital that Woo Gum Yu first heard about Sr. Mercy and the work of the Maryknoll Sisters in Pusan. A Korean friend, Ms. Hahn, introduced Woo Gum to the Catholic faith and she began studying with the Jesuit priests at Marquette University. She was baptized Lucia on Easter Sunday, 1962.
Lucy's interest in Maryknoll continued to grow and on September 16, 1965, she entered the Novitiate in the Philippines, making her first vows there on April 30, 1968.
Her first assignment was to Kanghwa Island in Korea where she worked for a year at the clinic run by our Sisters. From there she was assigned to Kinango, Kenya in 1969 where she spent six years. From 1977 to 1982 Sister Lucia was assigned to Kisii, Kenya as diocesan medical coordinator. It was here that she became the Chief of the OB-GYN Department at the District Hospital. There are many stories of her heroic efforts at training the staff, dealing with a lack of financial resources as well as severe shortages of medicines needed to treat the patients.
Sr. Lucia received an MA in Public Health in the Netherlands in 1983 through a scholarship from Miserior, German Caritas. After returning to Kenya, she took up a new work in Bura-Tana, a desert region bordering Somalia. It was a difficult time with many patients and few resources, but the Sisters grew to love the people there and received the praise of the local Bishop who said the Sisters "must just all be crazy for God." She stayed there for five years until 1988.
From 1988-1992, Lucy was on Congregational Service at the Center, in SSED (Support Services for the Elderly/Disabled) as an Assistant to Sr. Chris Ortis. When her service was completed, she returned to Korea and volunteered at the Joseph Clinic in Seoul, ministering to the poor and homeless.
In 1996, Lucy and Sr. Pat Norton were invited by the Benedictine Sisters in Korea to join them in staffing a new hospital in Meihekou, China. This hospital did not develop as planned, but both Sisters remained in Jilin, China until 2003, teaching English at the Jilin Medical College. A serious car accident in 2003 injured both Sisters and they were transferred to St. Mary's Hospital in Seoul for rehabilitation. From 2003-2007, Lucy ministered with the homeless in Seoul, Korea and then moved gracefully into semi-retirement in Monrovia where she lived from 2008 until 2015.
Sister Lucia received many awards for her outstanding commitment and service. She was awarded the 74th Kyong Nam High School Alumni Award for Distinguished Achievement and Service to Humankind in 2003. Then in June 2004, Sr. Lucia's autobiography was launched, "Sr. Lucy Yu, Mother of Kenyan People" in both Korean and English. In April 2005, Sister received the 21st Boryung Medical Service Award sponsored by the Korean Medical Association and the Boryung Pharmaceutical Company for her distinguished medical service at home and abroad. Although the award had been given for many years, this was only the second time it had been given to a woman. In response to this honor, Sister Lucia said, "when we read the Bible, Jesus heals a blind man with mud, and a paralyzed person by saying, "'Pickup your mat and walk.' It is so simple and incredible. But the difference is that Jesus healed the sick with LOVE, changed their consciousness and transformed wounded persons to whole persons. So, I only tried to follow His steps."
In August 2015 Sister Lucia returned to the Center where she resided until her death, lovingly cared for in the Maryknoll Sisters Home Care.
Today we welcome our Maryknoll brother, Fr. Michael Duggan, M.M. who will preside at the Mass of the Resurrection or mass of Christian burial for Sister Lucy.