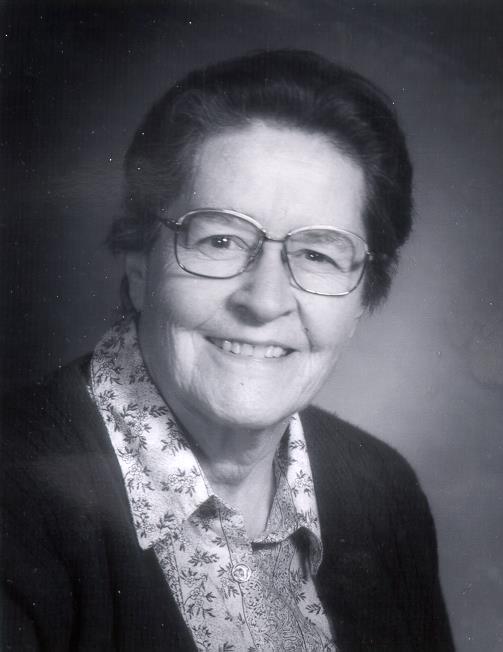 Sister Margaret Purtell, MM
Born: July 27, 1928
Entered: September 6, 1951
Died: June 25, 2018
We gather this morning to celebrate the life of our Sister Margaret Anne Purtell, who died on June 25, 2018 at the Maryknoll Sisters Center in Maryknoll, NY. She was 89 years old and had been a Maryknoll Sister for 66 years.
Margaret was born in Brooklyn, NY on July 27, 1928 to Marie R. (McNally) Purtell and Joseph A. Purtell. She had one brother, Joseph and one sister, Marie.
Margaret graduated from Bishop McDonnell Memorial High School in Brooklyn, NY in 1946. After graduation she worked as a clerk at the NY Telephone Co. in Brooklyn until 1951 when in September she entered the Maryknoll Sisters Novitiate at the Venard in Clarks Summit, PA from her home parish, St. Therese of Lisieux, in Brooklyn. At her Reception she received the religious name Sister Marie Joseph. She made her First Profession of Vows on March 7, 1954 at the Maryknoll Sisters Center and her Final Vows on March 7, 1960 in Kansas City, MO.
Margaret, affectionately called Peg by all her friends, attended Maryknoll Teachers College in Maryknoll, NY and St. Teresa's College, in Winona, MN where she earned a Bachelor of Science Degree in Nursing in 1956.
She was then assigned to Queen of the World Hospital in Kansas City, MO; where she served as Operating Room Supervisor, Nursing Supervisor and Assistant Director of Nurses until 1963 when she received her overseas mission assignment to Korea. After studying the Korean language in Seoul, she was assigned to Pusan, Korea as Nursing and Operating Room Supervisor and then Clinic Supervisor until 1967. She returned to the United States to further her nursing studies at Teachers College, Columbia University where she received a Masters of Education Degree in Nursing Administration in 1969.
Sister Mary Ellen Kerrigan recalled what happened, one day at Columbia. Dr. Katherine Nelson, a professor in Nursing Education at Teachers College, approached Peg asking her to go to Taiwan, under the auspice of The American Bureau of Medical Aid to China, (ABMAC) as a consultant in nursing service to help initiate a B.S. Nursing Program for the National Taiwan University Hospital. Peg, in consultation with the CGB and the Korean Region, agreed to do this. For Peg, this new mission demanded a leap in faith.
Peg knew the Korean language and culture, but, this was not much help in Taiwan. Upon arriving in Taiwan, Peg went to Taita (National Taiwan University Hospital), where she received her title and became one of the five Nursing Supervisors under the Director of Nursing at the 2,000-bed hospital where everyone spoke Mandarin or Taiwanese. She needed a translator and Mary Ellen came to her aid. In spite of language difficulties, Peg's gentle quiet presence served to endear her to everyone.
Peg was kind, intelligent, patient, and a wonderful nurse who managed to love and be loved by the nurses and patients. She had an uncanny way of enabling big changes to come about at the hospital. Mary Ellen said that one could only marvel at how Peg could somehow help bring about big changes without making anyone lose face!! Mary Ellen stressed that it was thrilling to see how respect for the Nursing Department and the nurses began to grow. Peg was at Taita for approximately one year — leaving behind her the respect, gratitude, and love of those she had come to serve.
Peg returned to the United States in 1971, where she worked in the Maryknoll Sisters Center's Promotion and Mission Education Department. In 1973, she returned to Inchon, Korea, and took a refresher course of the language before returning to the Maryknoll Hospital in Pusan to serve as Supervisor of Nurses from 1974-1975. In 1976, she moved to Seoul where she was involved in Justice and Peace work until 1979, when she returned to the United States for Congregational Service. At home at the Center, from 1979-2011, Peg served in various roles: Health Care Nurse, Telephone Receptionist, Planned Giving Associate, and Director of the Information Systems Office for ten years.
Peg made a significant contribution to our Information Systems Office. By 1993 our IBM System 36 was already obsolete and constantly breaking down making it impossible to meet the Development Department's mailing deadlines. Peg realized we needed a totally new option. It is to her that we owe our present Sullivan Data System. She was willing to look beyond the needs of the moment and envision what computer system would best serve us into the future.
Sr. Joan Sauvigne recalled that it was also at this time, that she personally experienced Peg's graciousness. In the early 1990s Joan was home taking care of her elderly mother living on Long Island. At the time Peg was also taking care of her elderly father in Breezy Point. Breezy Point is not very near Long island but Peg would go out of her way regularly to take Joan home and bring her back to Maryknoll. Joan said, "She was gracious and kind and such a good friend. I will miss her. Peg also served as Coordinator of the Maryknoll Sisters Retreat House in Watch Hill, Rhode Island until her retirement in 2010.
Today, we gather to say farewell to our Sister Margaret. We recall her quiet gentle ways, and her fruitful generous life. We can hear the words ringing loud and clear as she approaches the throne of God. "Well done, you, good and faithful servant… enter into the joy of your Lord."
We are happy to welcome with us today Sister Peg's Relatives especially her brother, Mr. and Mrs. Joseph Purtell. Fr. Russell Feldmeier, who also worked in Korea, will preside at this Mass of Christian Burial.