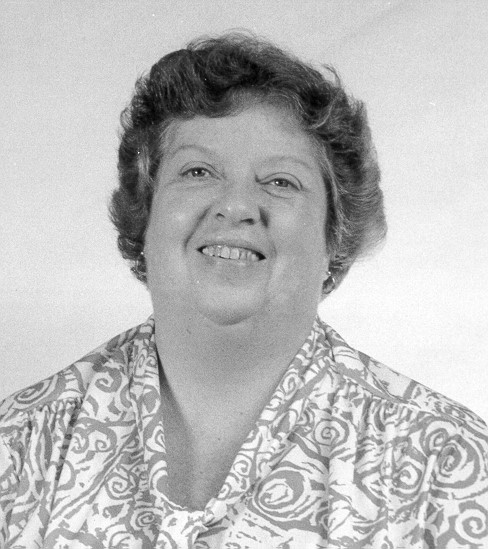 Sister Mary Lee Englerth, MM
Born: February 4, 1937
Entered: August 3, 1973
Died: May 31, 2020
On May 31, 2020, Sister Mary Lee Englerth died at the University of Pittsburgh Medical Center (UPMC) Hospital in York, PA after a brief hospitalization. She was 83 years old and a Maryknoll Sister for 46 years.
Mary Lee was born February 4, 1937 in Harrisburg, PA, the only child of Winifred C. (Gillen) Englerth and Charles L. Englerth. She graduated from Bishop McDevitt High School in Harrisburg in 1954, and received a Bachelor of Arts in Music in 1968 from Immaculata College, Immaculata, PA.
Mary Lee entered the Sister Servants of the Immaculate Heart of Mary (IHM) in Immaculata, PA from St. Patrick Cathedral Parish in Harrisburg in 1954. After completion of her studies, she was missioned to Lima, Peru where she taught music at a prestigious high school. On May 31, 1970 a devastating earthquake occurred in the central mountain area of Peru killing 80,000 people. Sister Mary Lee went into the mountains with rescue groups to help. This proved a life changing experience for her, causing her to reflect on her future life.
Sister Mary Lee decided to transfer from the IHM Sisters to the Maryknoll Sisters, which she did on August 3, 1973, entering at the Maryknoll Sisters Formation house in St Louis, MO. From there, she soon joined the Maryknoll Sisters at the Maryknoll Sisters Center at Maryknoll, NY. During a two-year time of reflection, she received a Master of Arts in Religious Studies at the Maryknoll School of Theology in Maryknoll, NY. She professed her Vows as a Maryknoll Sister on June 8, 1975 and returned to Peru to work with women in a Rural Health Education Program.
Medical service had called Sister Mary Lee for many years and in 1979 she went to St. Louis University, St. Louis, MO where she earned her Certificate as a Physician's Assistant in 1981. She then returned to Peru for three years as staff of the Health Coordination Project of the Prelature of Juli. There she was known as the "bionic woman."  Her passion to serve those most in need led her to work non-stop, tirelessly venturing out on unpaved roads to indigenous farming communities near and far, treating health needs and training health promoters.  These ministries and that commitment were the driving forces for the rest of her life.
However, Sister never lost her love of music and at one time tutored a young man whom she felt had the potential to become a concert pianist. She returned home to care for her mother who was living in Chambersburg, PA in 1989. While caring for her mother, Sister Mary Lee decided to look for a part-time job working in healthcare.  She learned about the work of Joanne Cochran RN, who had recently founded a health program for the poor and for migrant farmworkers working in agriculture.  Sister had found her calling again.  She soon became Joanne's right hand person and agreed to be Clinical Program Director.
From 1989 to 1992, Sister Mary Lee served at the Maryknoll Sisters Center as Center Administrator, overseeing the staff and work of several departments. She served the Community with exceptional ability and as an accomplished pianist and organist was always available to help when needed.  At the same time, she found a way to serve her beloved farmers on the margin by day by traveling to local farms in the evening. It was never beyond her strength to do both with so much love and care.
From 1992 to 2003, Sister combined Family Ministry with her work at Keystone Clinic, Chambersburg, PA. From 2003 to 2007, Sister Mary Lee was assigned to San Marcos Region in the mountains of Guatemala where she again served indigenous communities treating health needs and training health promoters. Work in the mountains once again had caused her eyesight to decline and she had to stop working in the high altitudes of Guatemala.  In 2007, she became a member of the Eastern U.S. Region.  She then began what became the rest of her life's work as Clinical Director of Keystone Health's Farmworker Program in Chambersburg, PA. This was done in conjunction with her longtime friend Joanne Cochran, and the nurses and staff at the Center
Sister Mary Lee's service earned her several awards including the "Unsung Hero Award" from the Migrant Clinicians Network, "The Living the Dream Award" from Gettysburg YWCA, and "The Steve Shore Community Catalyst Award" from the North Carolina Community Health Center Association.
Joanne describes Sister Mary Lee as a lover of classical music, a scholar, a teacher, a woman more comfortable sitting on a dirt floor in migrant camps playing with kids and teaching parents about health problems and medications; the voice of the poor in so many ways; a strong advocate who spoke out at National and State levels of Government anytime she was afforded an opportunity; one who openly discussed the plight of the farmworkers in national and local newspapers; one to whom people were drawn because of her genuineness and her strong sense of mission.  Sister Mary Lee was laid to rest in the Maryknoll Sisters Cemetery.