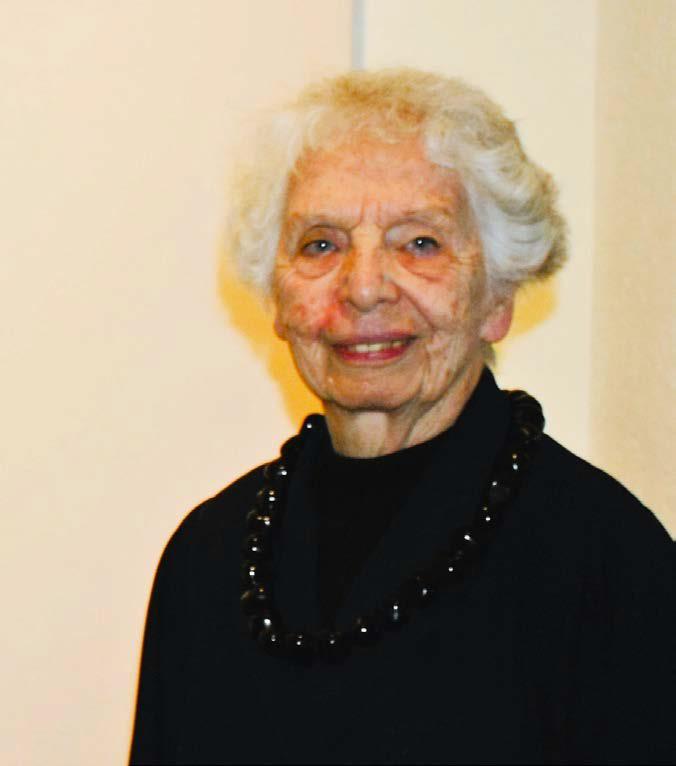 Sister Rose Corde McCormick, MM
Born: August 30, 1923
Entered: September 2, 1953
Died: July 31, 2022
We gather this morning to celebrate the life in mission and community of Sr. Rose Corde McCormick. Always one who knew herself well, she felt ill and asked to be taken to Westchester Medical Center in the afternoon of July 31, 2022, and she died there later that same evening. Rose was almost 99 years old, and a Maryknoll Sister for 69 years. She was dearly loved by her large loving family, the Maryknoll communities and the people with whom she lived and worked in Japan, the Central Pacific and Mexico, and she will be missed here at the Center.
Rose Marie McCormick was born on August 30, 1923 in Providence, Rhode Island, the daughter of William Henry and Rose Elizabeth Coyle McCormick. She had two brothers, Thomas and William, and two sisters, Agnes and Helen. Her early education was at St. Patrick's Grammar and High School in Providence, Rhode Island receiving her high school diploma in June, 1940.  Because of the early death of her father, Rose felt she needed to contribute to her family so she did secretarial work at New England Telephone Company and took some night extension courses at Providence College. She had long thought of a vocation to Maryknoll, and on September 2, 1953, when her siblings had finished school, she entered the Congregation at Maryknoll, New York. As she said: "I want to live close to God and help others to know and love him."  Rose made her First Vows at Maryknoll, New York on March 7, 1956, and her Final Vows in Japan on March 7, 1962.
After her Profession in 1956, Rose worked at the Field Afar and in the Maryknoll Society secretariat, and in 1959 she embarked on her mission to Japan. Language school in Kyoto came first, then two years in parish work in Tomakomai before moving to Maryknoll Girls School in Yokkaichi in 1964. Rose was one of those women who could and did do everything—teaching English to adults and in the school, exploring ethics with small groups of students, and serving as the regional bookkeeper. As acting Regional Superior, Rose was a delegate to the 1968 Special Chapter of Affairs, one which blazed a path into the future for the Maryknoll Sisters. After the Chapter, Rose took courses at Mary Rogers College leading to a Bachelors in Education in 1971.
Following renewal in 1976, Rose did Congregational Service and then asked for and was granted a new assignment; the Central Pacific and Yap opened up radically new horizons for her. She always wanted to teach, and doing this among the Yapese was a challenging but enriching experience for her. She reveled in the children and the island life, delighting in watching the sunrise from the porch of their house. Relating to the older folks who spoke Japanese was a special joy.  As Principal of St. Mary's school, she oversaw the building of a new library—a joy for the whole community. After bringing in a local principal, Rose Corde spent three years in Honolulu as regional secretary and finance person.
After renewal and service in pastoral care at Maryknoll, New York, Rose requested an assignment in 1999 to Oaxaca, Mexico, where she worked with women and taught English until 2003. She wrote: "This call to Mexico is playing out almost exactly the way the Lord called me to make a radical change from Japan to Yap—and it turned out to be a glorious experience. I trust my intuitions."
Renewal and another period of Congregational Service followed from 2005-2008, serving as Center sacristan. This time at the Center allowed for expression of Rose's wide interests—arranging trips by public transportation to events at Lincoln Center in New York City, lunch and Broadway matinees with various Maryknoll Sisters, local lunch gatherings with as she said, "just a small glass of wine, so we didn't fall asleep at the table." She used taxis easily and graciously shared her knowledge. Relishing new experiences, she represented the Leadership Team at the opening of the Exhibit of Women and Spirit on Ellis Island in 2010.
Our Maryknoll friend, Liz Carr, knew Rose well as a spiritual guide, and she wrote: "Such joy and life Rose brought to all around her, and healing…her spirit was indomitable. She always found ways to uplift others, imparting her wisdom with joy, humor, compassion and love."
Rose transferred to the Community for semi-retired sisters called Chi Rho in 2016, and then to the Eden Community in 2019—always staying as active as possible. She lived mission in many lands and cultures, a loving, active open life almost to the end—thank you, Sister Rose Corde.
We welcome Maryknoll Father Kevin Hanlon who knew Rose here at the Center to preside over our liturgy of resurrection this morning.