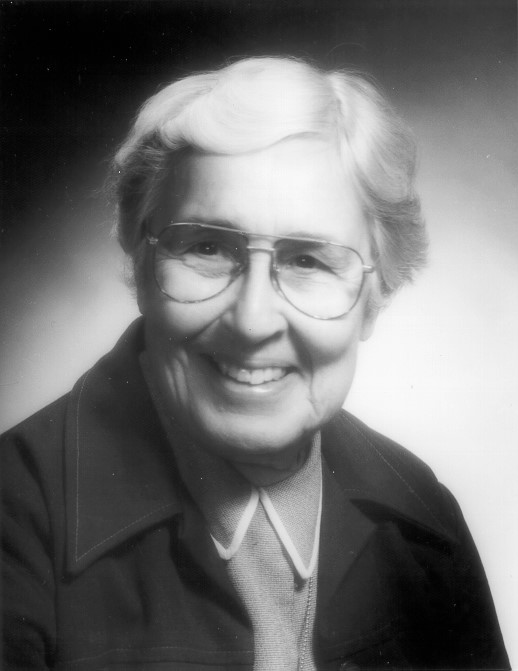 Sister Vivian Vallee, MM
Born: May 6, 1926
Entered: October 5, 1946
Died: January 25, 2017
Sister Marie Vivian Vallee died on January 25, 2017 at the Maryknoll Sisters Center in Maryknoll, NY. She had been a Maryknoll Sister for 70 years.
Vivian was born May 6, 1926 in Northbridge, MA to Paul and Sophie Pote Vallee. She had two sisters, Anne and Evelyn, who became Sister Cecilia of the Sisters of Providence of Holyoke, MA. Before entering Maryknoll, Vivian studied art at the Rhode Island School of Design in Providence, RI. She entered Maryknoll on October 5, 1946 from the Diocese of Springfield. She made her First Vows on April 6, 1949 at the Motherhouse in New York, and on April 6, 1952 made her Final Vows at the Sisters' Regional Center House in Kyoto, Japan. She received the religious name Sister Rose Marita at her Reception into the Maryknoll Community.
After entering Maryknoll, Sister studied at Maryknoll Teachers College from 1960 to 1964 whre she obtained a Bachelor of Science degree in education, and had her first formal Japanese course in the summer of 1964 at Columbia University.
Sister Vivian was missioned in Japan in 1950, where all recognized that she was, in every true sense of the word, an artist. She was readily welcomed as a real asset to the Sisters' Vestment Department in Kyoto, where she designed many of the msot beautiful vestments made there. Sister continued to work there, eventually taking over the administration of the Vestment Department. She was also quite a musician, and entertained us with her accordion which she had brought with her to Japan.
During her years in Japan, Sister Vivian also served in several parishes of the Kyoto Diocese where she did both pastoral work and taught English as a second language. She returned to Maryknoll, NY in 1971 to give service at the Center in the Graphic Arts Department. From 1974 to 1984, she served in Hospitality, Housekeeping, and the Rogers Library.
Sister was assigned to Bangladesh in October 1984 and arrived in Dhaka where she helped at the Christian Community Center and trained lay catechists for parish work. In describing her five years in Bangladesh, Sister Vivian wrote that it was "mainly as a life witness rather than someone involved in direct evangelization." Recognizing her difficulties with the Bengali language, Sister requested a new assignment. She was invited to join the Monrovia community in June 1989 where there were new opportunities to share her talents.
In March 1993, Sister Vivian volunteered for the new community house in Waterbury, CT. Like the other Sisters, Vivian did volunteer ministry there until 2000,  when she offered herself as a volunteer at the Maryknoll Sisters' Residential Care Center in Maryknoll, NY.
As she aged, Sister joined the Eden Community, where the staff cared for her during the past few years.
We are grateful to Father Emile Dumas who will offer the Mass of Resurrection for Sister Vivian, and we welcome Sister Cecilia and her companion who are with us today.