March 2019 marks the 100th birthday of Bishop James A. Walsh's book Observations in the Orient, which follows his 1917-1918 trip through Japan, Korea, China, Vietnam, and the Philippines. Fr. Walsh embarked on the journey to get a glimpse of Catholic missions in Asia as he searched for a place for Maryknoll to begin its own mission.
Arriving first in Japan, Fr. Walsh met with many representatives of the Church from all over the world, and got a taste of what life for Maryknollers would be like in the future. At a church in Fukushima, Fr. Walsh and his companions were served dinner, "a tray with five small covered dishes-and a pair of chopsticks. I gasped. It was up to me, however, and I chop-stuck it out…"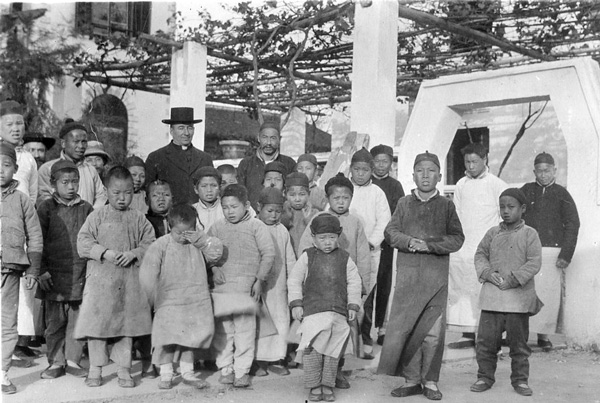 Fr. Walsh visits a mission school in Taizhou, China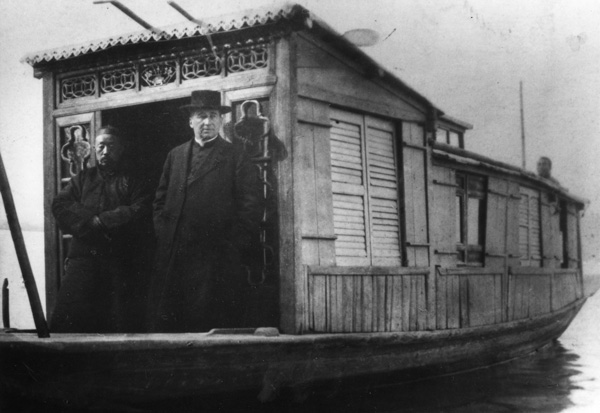 Fr. Walsh on his way to the next stop
As he traveled to Korea and China, he met a similar array of missioners engaged in a variety of work. He visited orphanages, clinics, churches, schools, and government offices to assess the needs future Maryknollers may address. He also learned about unique customs a missioner must get used to. In dressing for Mass one day, Father was given a small 'mitre' as part of his vestments, which he didn't think correct to wear, since he was not yet a bishop. The altar attendant, who spoke no English, nonetheless insisted Father wear the hat, but Father kept refusing. Eventually a fellow priest stepped in, saying everyone conducting services in China wore this 'mitre' as a sign of respect. It would be more disrespectful, he explained, to say Mass bareheaded than to wear "incorrect" headwear.
By the end of his journey, Fr. Walsh had found a field for the Maryknoll mission. After meeting with Bishop de Guébriant of Canton, the two agreed that Maryknoll would have its first home in Yeungkong (now Yangjiang) pending Rome's approval. On Christmas Day 1917, Fr. Walsh and the Bishop signed the agreement and Father sent a telegram to Maryknoll reading Field Found! Fr. Walsh's hope for the new mission was high, and as he said to Bishop Jules Prosper París of Shanghai, "We are young in mission experience and have much to learn. If, in return for the lessons ahead of us we can give something more than money, so much the better."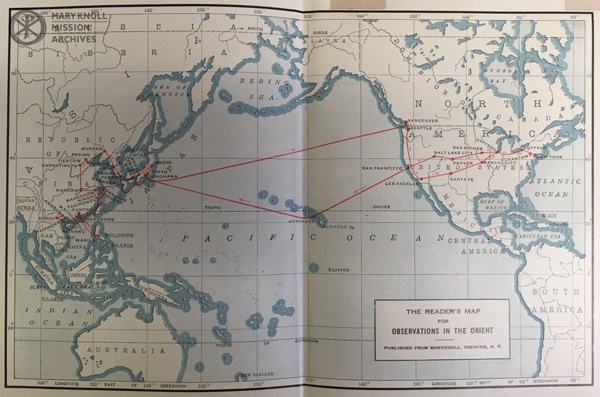 The map of Fr. Walsh's journey included in the book