July 24 is National Tell an Old Joke Day. That might be a silly reason to write a post but ever since I came across this particular joke I have been trying to find a way to incorporate it into this blog. Over three years ago, on a very snowy and cold February day I was going through some files that are marked as Archives trivia, pulled together in the 1990s. In one folder I came across a scrap of paper with the following joke written on it:
Question: Where did Noah keep the honeybees during the great flood?
Answer: In the ark hives, of course!
It immediately made me chuckle. I hadn't come across an archives joke before and finding one that incorporated a little bit of Biblical humor was just too perfect to pass by without writing it down. The years have gone by and the joke had gone out of my mind. Then, just this spring, the Maryknoll Fathers and Brothers, as part of their Eco Mission, had introduced native bees to the New York campus to help to re-store the bee population. And just last month, the Society held a blessing ceremony for these native bees. This is not the Society's first attempt at keeping bees. From the early days here at Maryknoll, beekeeping was just another aspect of the working farm, along with raising of pig and cows, harvesting potatoes, and planting apple trees.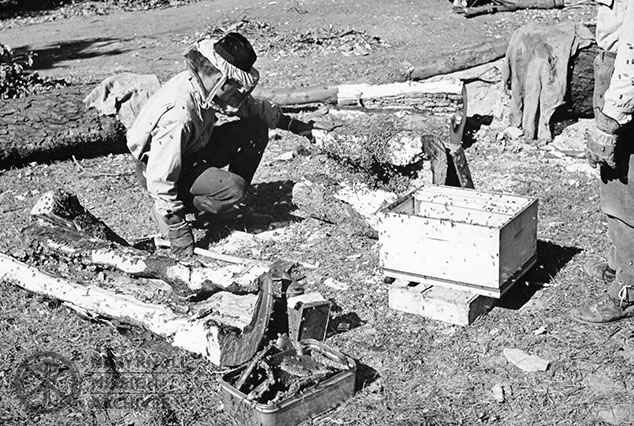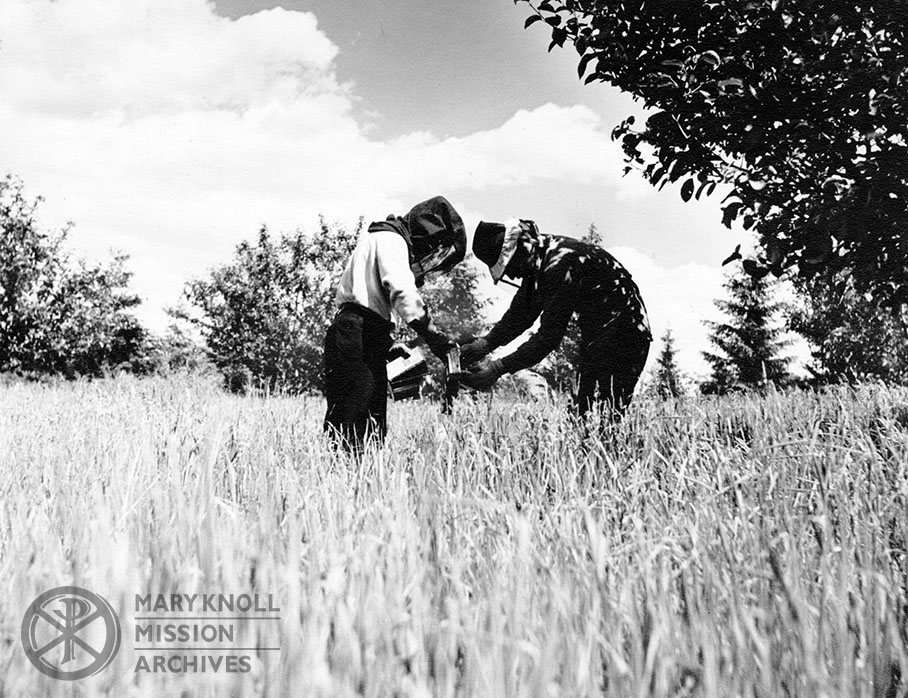 So when it was time to write this month's blog post, the Society's new bees had been in my mind and that made me think of this little joke.  Luckily, National Tell an Old Joke Day gave me the perfect reason to share it with all of you.  I hope it puts a smile on your face.