How have we already made it to the month of December? In the blink of an eye it seems another year has sprinted past us. It is that time of year when we try to stop and take moments to reflect. What has happened this year? Where are we now? What have we experienced? What have we learned? With these thoughts in mind, I came across the December 9th entry written by Fr. Joseph Healey in A Maryknoll Book of Inspiration where he takes a moment and realizes "Why No One Wins the Race." This then made me wonder what other reflections have been made over the years and I dove into the Maryknoll Lay Missioners Newsletters collection. The collection did not disappoint. Please enjoy these four moments of reflection:
Why No One Wins the Race
Some foreigners in East Africa are driven to distraction by the lack of competitive spirit among Africans. Tanzanians seem to have chosen cooperation and togetherness as a way of life.
The first inkling I had of this was during a field day for students at a grammar school. Events did not include the shot-put, javelin throw, or even a tug-a-war. There were only foot races.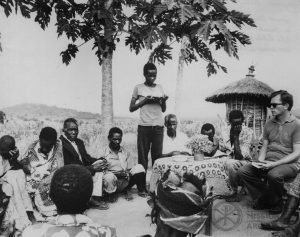 After half a dozen heats of fifty-yard dashes, the Catholic Sister in charge sensed that something was odd. She had a very hard time determining the winner of each race – the girls were all reaching the finish line at exactly the same time. Before the seventh heat, she asked, "What's going on here? Nobody is winning."
"Oh, Sister," came the reply from the least shy of the youngsters. "It's better when we all come in together."
– Fr. Joseph Healey, MM, from A Maryknoll Book of Inspiration, p. 375
"I am constantly reminded and comforted by the fact that what we do is not nearly as important as who we are.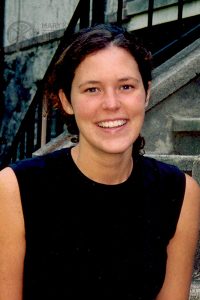 None of these people cared that I have a degree in Human Development. That was so minor compared to my desire to play soccer and attempt bits and pieces of Shona. A true genuine smile and laughter speaks so much more of a person than what their job may be or where they went to school. It is wonderfully refreshing. No matter where we are or what we are doing we can all be doing equally important work by sharing ourselves."
– Caroline Vernon, MLM – Newsletters, Zimbabwe, April 2004
"During my pre-Christmas retreat, I considered this statement by Anthony de Mello: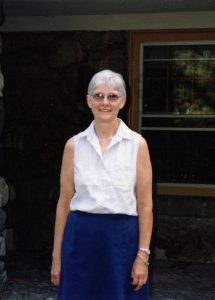 'Every time you make sense out of reality, you bump into something that destroys the sense you made… Life is mystery… it makes no sense to the conceptualizing mind.' This is a pretty accurate description of me and Tanzania now. And you are all a precious part of this mystery of life, this richness of life."
– Bertha Hass, MLM – Newsletters, Tanzania, February 2004
"How have I changed? I would say I've[…] learned to adapt and am more flexible.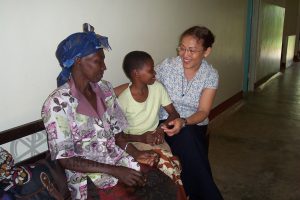 I've learned not to be result-oriented but focus more on developing/maintaining good relationships. Should things not work out the way I set them out to be, it's OK because in the process I've opened a relationship with the people with me."
Coralis Salvador, MLM – Newsletters, Kenya, December 15, 2001
May you have a wonderful holiday season and may you take a moment for yourself to give thanks, to give love, to grieve, to reflect, to gain clarity, and to find beauty in the ever evolving mystery that is life.