This Sunday, March 8, we celebrate International Women's Day.  It is "a global day celebrating the social, economic, cultural and political achievements of women." [Taken from the International Women's Day website: https://www.internationalwomensday.com/]  When thinking about celebrating the achievements of women, the women of Maryknoll immediately come to mind – both the Sisters and Lay Missioners.  For almost 100 years, the Maryknoll Sisters (and since the 1970s the Maryknoll Lay Missioners) have been working around the world providing a comforting hand, medical care, a safe place to go to school, and a multitude of other wonderful deeds to those suffering and in need.
So on a day where the world takes a look at the accomplishments of women I think the women of Maryknoll should be highlighted.
Below is a blessing written by Maryknoll Sister Elizabeth Lee, which can be found in A Maryknoll Book of Prayer.
Beatitudes for Women
Happy is she who suffers with the very young,
the very old, and the very lonely,
for she has compassion.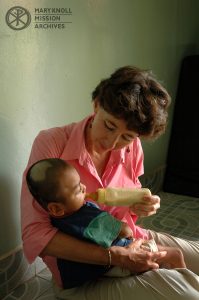 Happy is she who greets the world with joy,
laughter and anticipation,
for she has courage.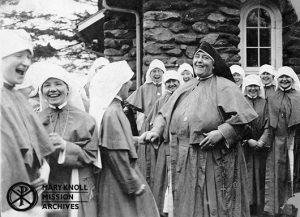 Happy is she who lives not where she chooses,
but where she is sent,
for she has freedom.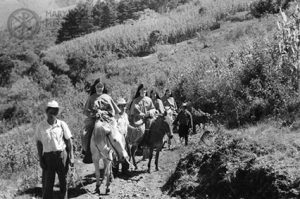 Happy is she who speaks gently, lives humbly,
for she has dignity.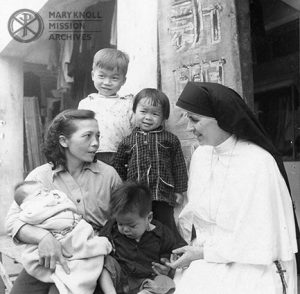 Happy is she who listens and hears and extends her hands,
for she is understanding.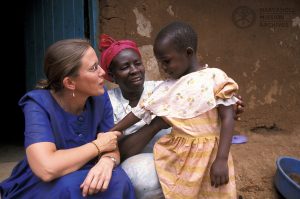 Happy is she who lives simply, loves deeply,
for she has sincerity.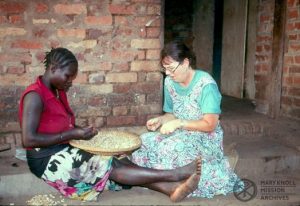 Happy is she who lives intensively, and sings life's alleluia,
for she has awareness.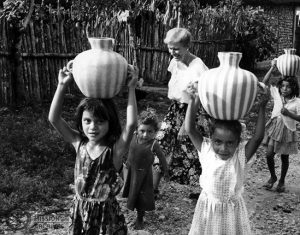 Happy is she who has compassion and courage,
freedom and dignity, understanding,
sincerity and awareness.
For she is woman.