As we are just about to start the fourth month of the year, the slow roll into all our freshly made plans that quickens with each passing month has begun. The roll, packing more and more adventure, events, family, friends and everything else you can possibly manage to squeeze into each day, continues until the end of the year. It can become overwhelming when you look at it in this way. While we try to avoid doing so, inevitably at some point we will look at it as a whole and wonder, "What was I thinking?!" At this moment, the worry of everything you have to do to make all these things possible has set in and, with that in mind, we are here to help you reset with this simple reminder, "Don't worry."
Easier said than done but important to remind ourselves. I recently came across these words of comfort spoken by Maryknoll's co-founder, Fr. Thomas F. Price, in Bp. Raymond A. Lane's book, The Early Days of Maryknoll. It was a phrase that Fr. Price lived by and returned to often. He made sure to share these simple words of wisdom and, as the words appear in this excerpt from Fr. Lane's book many years later, you can see that they stuck.
"'Don't worry. Don't worry about anything. Nothing prevents you so much from remembering God's presence as worry: worry about your studies, worry about this and that and the other thing.' This was the gist of Father Price's advice, when he saw us tightening up under the burden of studies and household duties.
'When you have many things to do,' he would say, ' and only a few minutes in which to do them, don't cram and rush: stop a minute. Size up the situation and then go ahead slowly.' He returned frequently to this idea."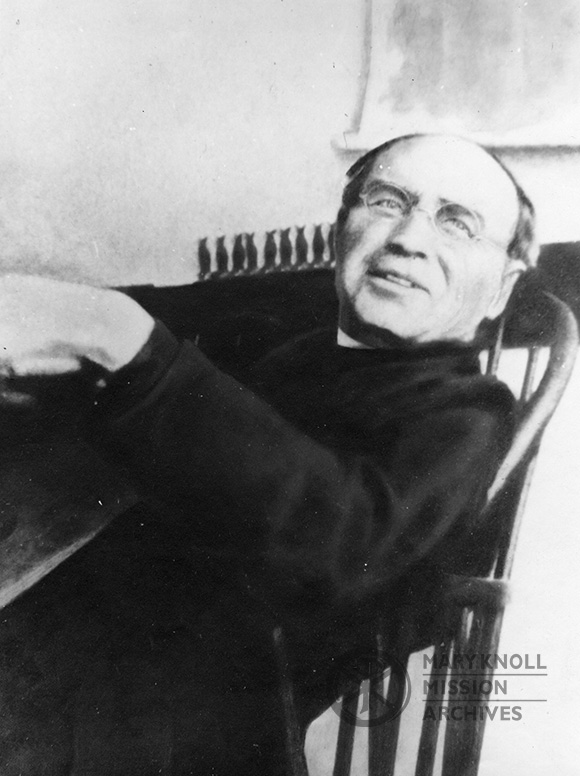 So if at any point this year you feel overwhelmed by everything you have going on, remember, "Don't worry." Take that moment, take stock of all the things, prioritize, and move forward slowly. You've got this!