With the current state of the world, I wanted to take this space to feature two inspiring stories that bring some light to these dark times.  The stories are featured in the book, Once Upon a Time in Asia: Stories of Harmony and Peace edited by Fr. James H. Kroeger and Fr. Eugene F. Thalman. 
The first story comes from Fr. James Kroeger while he was missioned in Phnom Penh, Cambodia:
The Right Spirit of Youth
In one of the big public high schools here in Phnom Penh, some students in the graduating class understand the spirit of compassion.
A classmate lost his bicycle to a thief.  Neang is from a poor family that doesn't have the money to buy him a new bike.  How will he get from home to school and back again?  There is no public transport and the motorcycle taxis are too expensive for poor Cambodians.
However, members of the class, on their own, took up a collection and have bought Neang a new bicycle so that he can finish high school with his classmates.
Youth are the hope of the future.  With young people like this, a bright future lies ahead for Cambodia.
The second story comes from Sister Joan Crevcoure, missioned in the Marshall Islands:
Hospitality in the Marshall Islands
Hency, an eight-year old in our mission school on Arno Atoll, was striding along the beach, swinging a vine strung with his catch of nine fish.  When he met my colleague Janet [Hockman], he stopped to exchange the traditional handshake and yokwe greeting.  Then he slid two fish off his line.  "One for you Sister Janet, and one for Sister Joan," he said with a smile.  Janet protested, knowing the boy's father was off the island and that those fish had to feed eleven mouths.  But the joy in Hency's eyes overcame all resistance.  Off he went, shoulders back, head high, one in spirit with the traditional hospitality of the people of the Marshall Islands.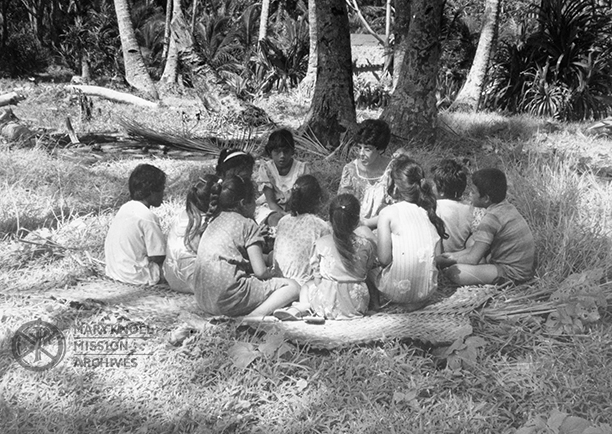 Sister Janet Hockman, Marshall Islands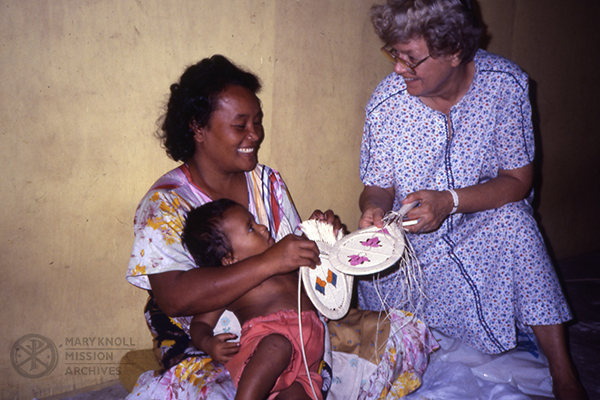 Sister Joan Crevcoure, Marshall Islands