We all know the Maryknoll Sisters have many talents, but did you know about all the artists among them? Since their foundation, the Sisters have used their artistic skills to create books, vestments, cards, sculptures, and more. These works of art helped fund the missions, beautify Sisters' spaces, and bring joy to the Sisters. Today we focus on paintings and drawings by some of the Sisters. These works showcase the variety of styles and subjects favored by the Sister artists. In the gloom of February, we hope these pieces brighten your day!
Sister Mary Elizabeth Keyser was a teacher and leader in catechetics for more than 60 years, and in her spare time she enjoyed painting. In these two paintings, Sr. Mary Elizabeth shows her talent for landscapes. The first depicts the hill which gives Watch Hill, RI its name. Watch Hill is a frequent vacation destination for the Sisters and frequent subject of their artwork. The second depicts a wintery scene in an unknown location. Click on the arrows to see both paintings.
Part of Sister Rachel Lauze's ministry includes leading art therapy sessions for women in need. Her artwork in Archives includes many pencil drawings, including these still-lives. Still life drawings depict real-life objects as the artist sees them, not an imagined scene. These works give insight into where the artist has been and what she has experienced.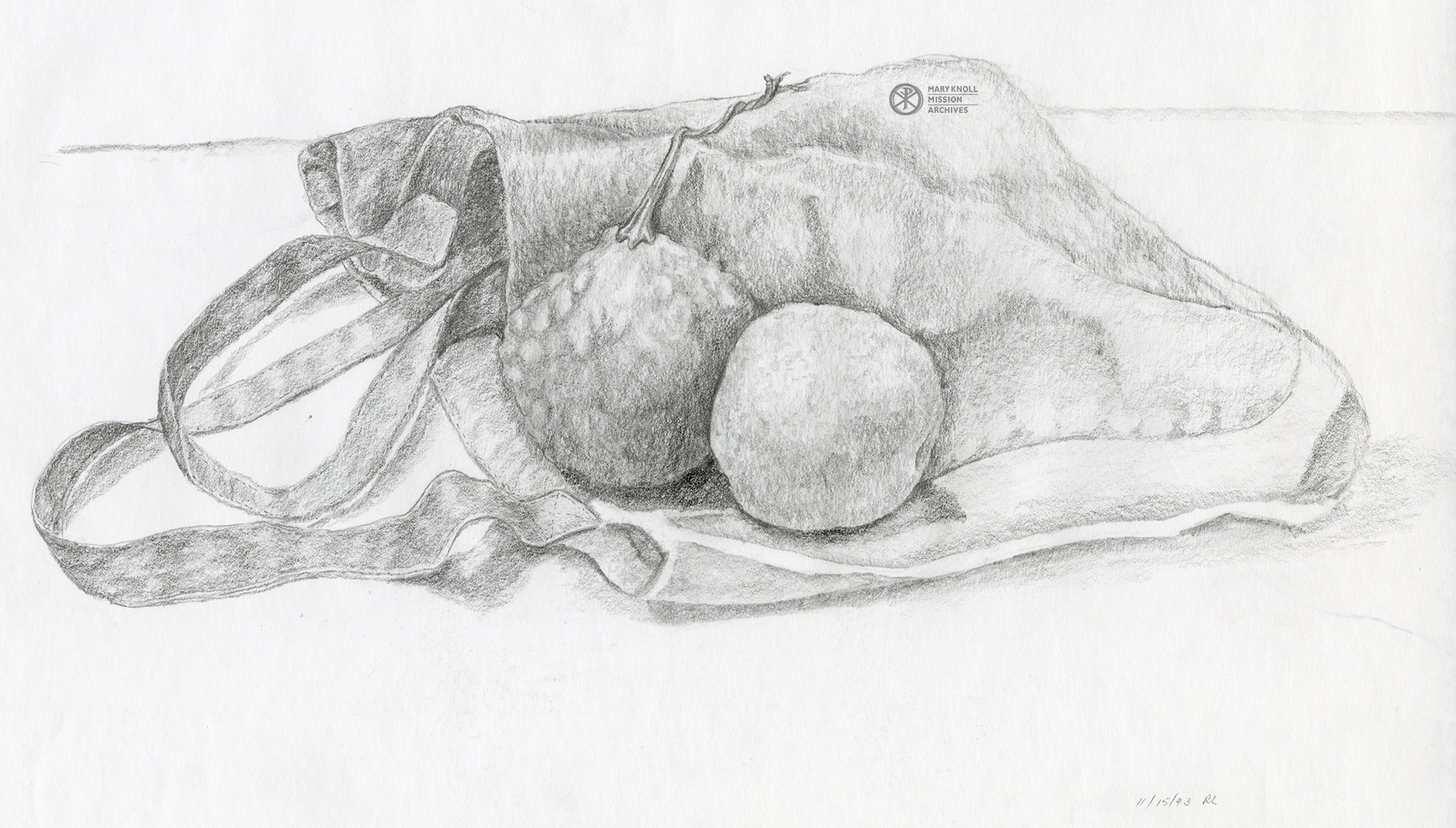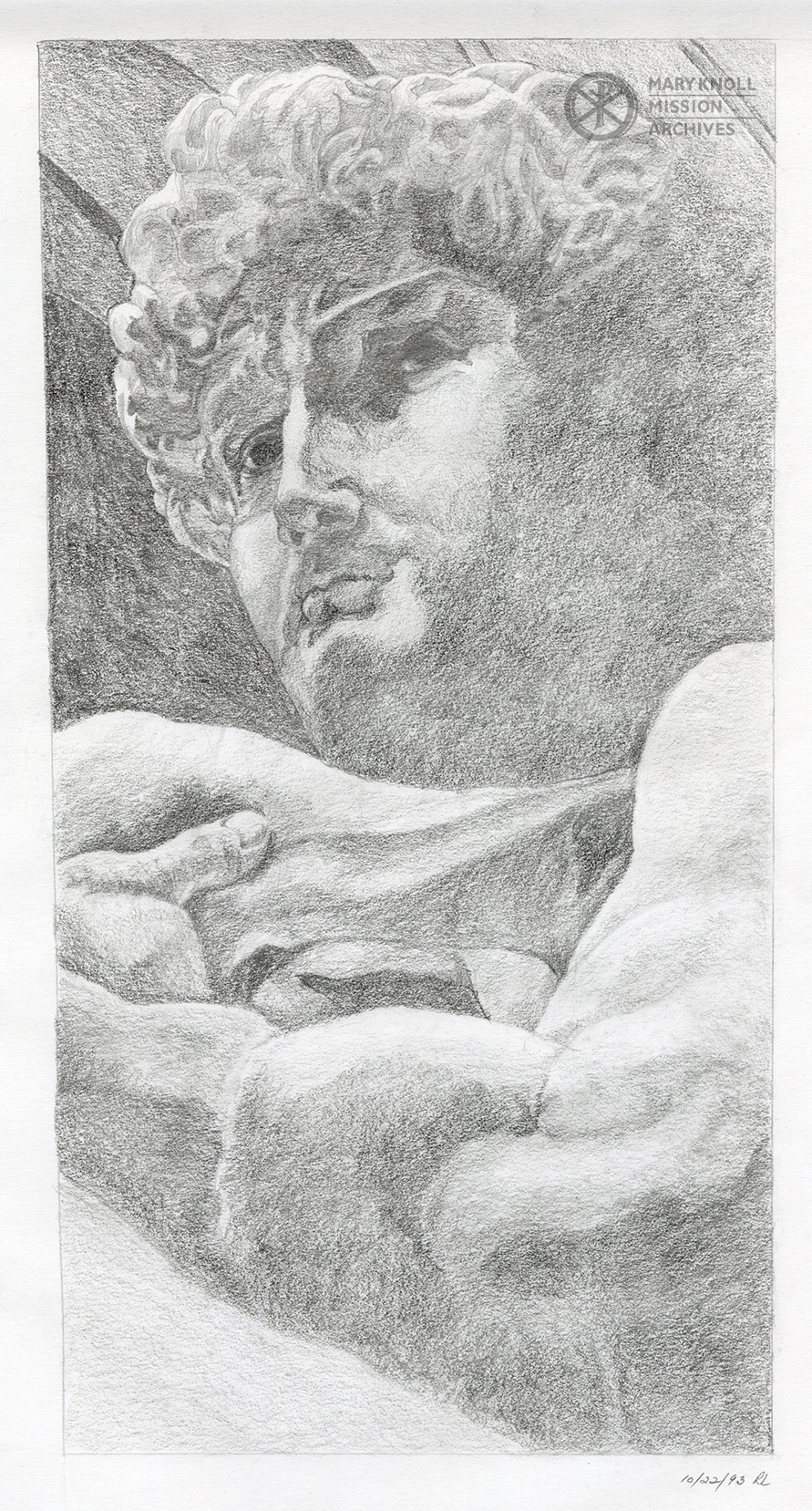 After twenty years of ministry as a teacher in the Philippines and USA, Sister Mary McCormick moved to Japan to begin a new ministry writing books, scripts, and publications about the Church. Sister Mary admired the natural beauty of her new home in Japan and used her artistic talents to decorate the Sisters' home in Kyoto with scenes from the world around them. Below are just two examples of her appreciation for the natural world and her desire to share that appreciation with others.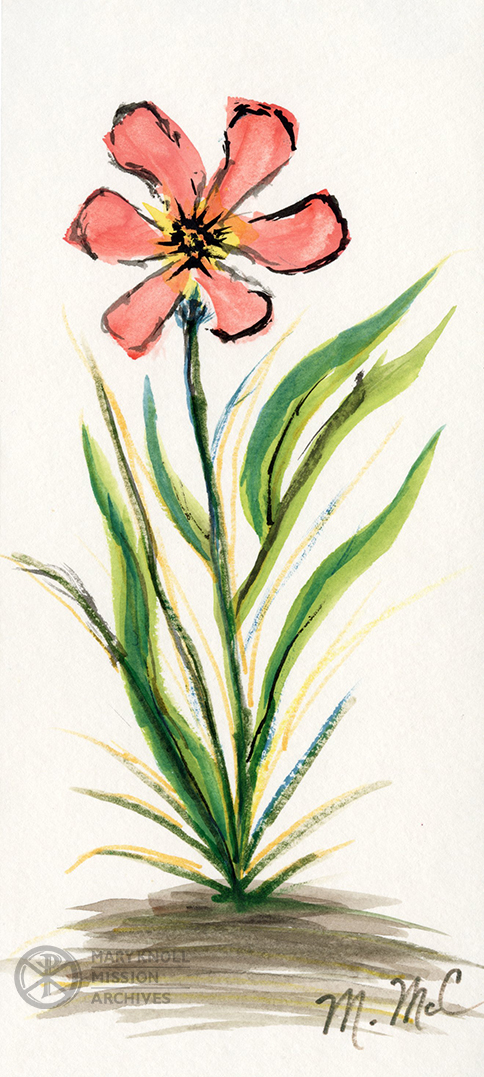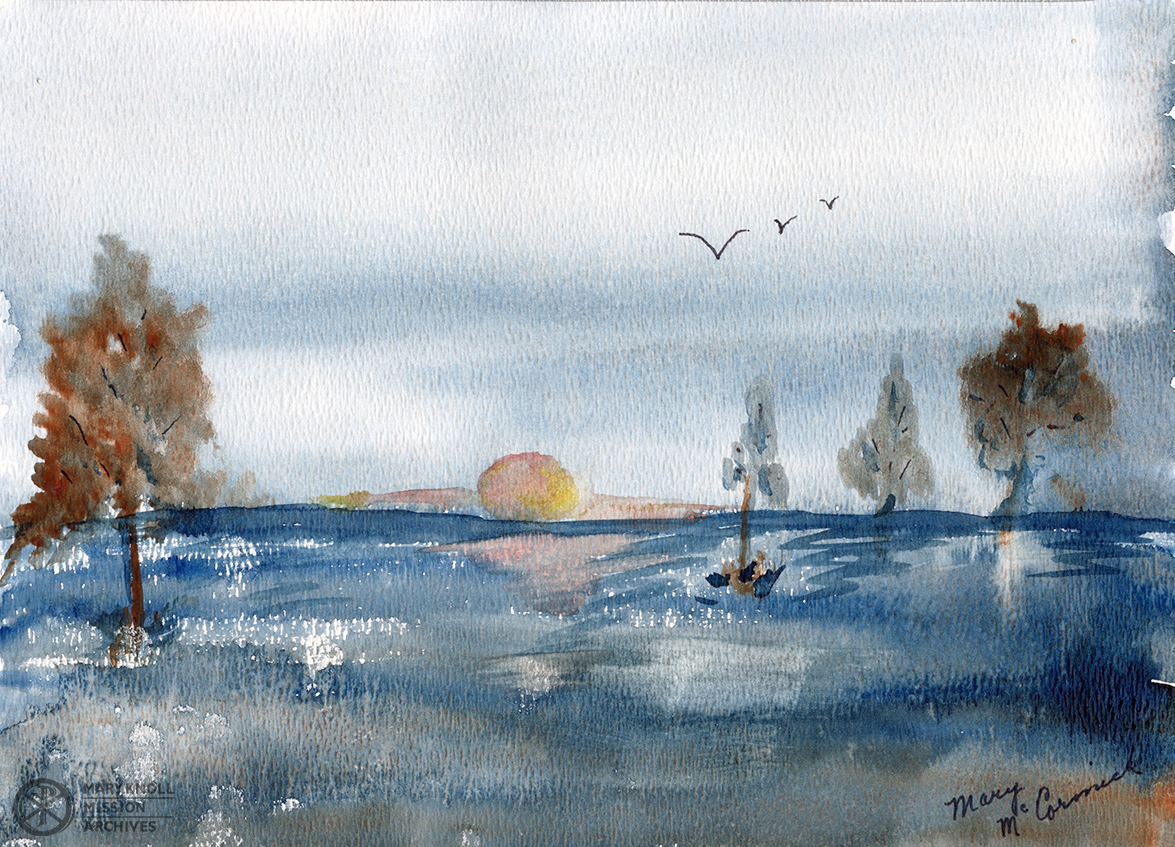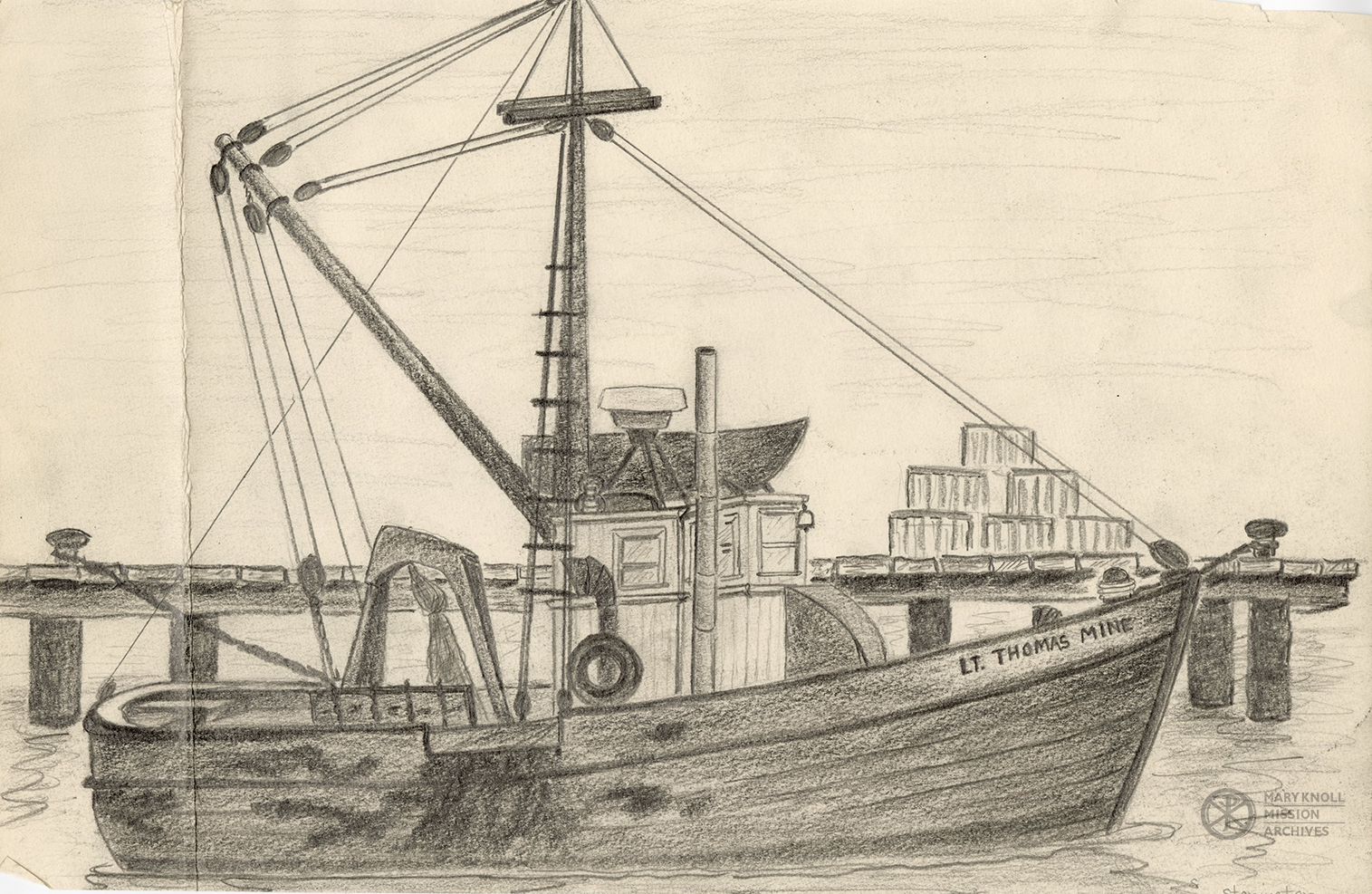 Like Sister Mary Elizabeth, Sister Jean Fallon also enjoys the views from New England vacations, especially scenes on the water. This boat scene is from Stonington, CT, near Watch Hill, RI. Sister Jean has several pencil drawings like these in the Archives. Each one invites the viewer to join the Sisters at the seaside, admire the beauty of the water, and escape your troubles for a minute or two.
Sister Louise Trevisan was a talented artist and illustrator. She created artwork not just for best-selling books but also for greeting cards sold by the Maryknoll Sisters. These two illustrations were used in Christmas cards. They show Sister Louise's unique illustration style and attention to detail as she drew images representing such an important and sacred occasion. Click on the arrows to see both drawings.